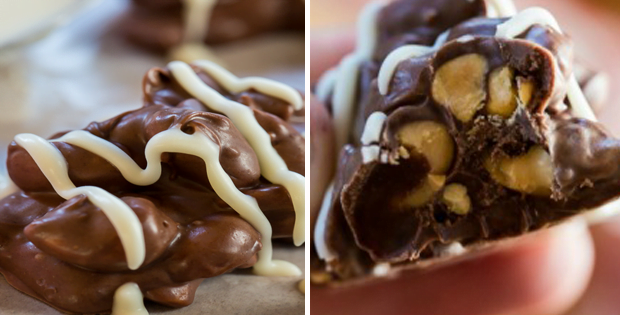 Candies cooked in your slow cooker with only 5 ingredients.
Have you tried the candy recipes I have shared on my posts Halloween Crock Pot Candy and The Sweetest Slow Cooker Candy Ever? If you have a sweet tooth and can't get enough of home made candies, then this recipe I am about to share will definitely satisfy your cravings.
There are different ways of make candies in your slow cooker which is why I share as many recipes as I can find and share it with you all. It's always a nice thing to try something new and different once in a while. Personally, it helps me know more, learn more and try anything and everything.
This ingredient just requires minimal ingredients and will only take 5 minutes of your time. You can use specific nuts or you can mix different types of nuts if you prefer it that way. I think, it is better to have a combination of different nuts to give your candy a mix of different nutty flavors.
Check out the recipe below.
---
Crock Pot Nut Clusters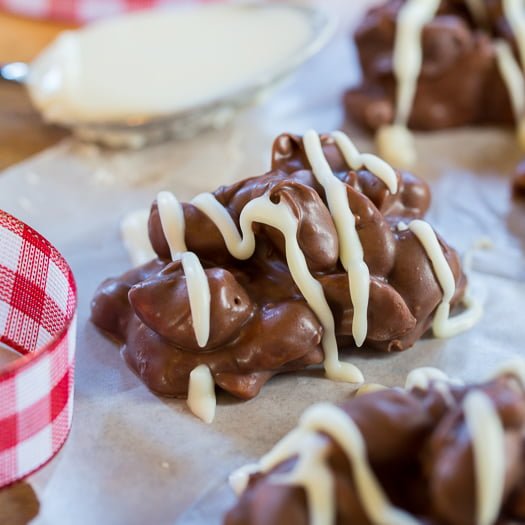 Ingredients:
1 (24 ounce) bag semi-sweet chocolate chips
1 pound white chocolate almond bark
1 tablespoon vegetable shortening
1 teaspoon vanilla extract
1 (1 pound) can or jar lightly salted peanuts
1 (1 pound) can lightly salted cashews
8 ounces white chocolate almond bark

Instructions:
Combine all ingredients in a large crock pot, EXCEPT the 8 ounces white chocolate almond bark. Cover and turn to LOW.
Cook for 2 hours, stirring halfway through.
Line two baking sheets with parchment paper or wax paper.
Use a large spoon or ice cream scoop to scoop mixture onto parchment paper. Place in refrigerator to set or leave at room temperature for about 2 hours.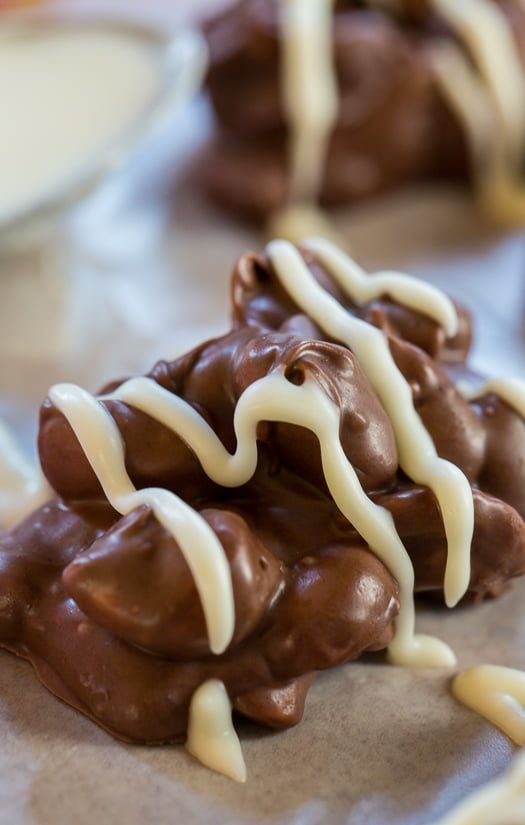 Place the 8 ounces of white chocolate almond bark in a microwave safe bowl. Microwave on HIGH at 30 second increments, stirring in between until melted. Let cool slightly and place in a plastic bag. Snip the corner of the bag and drizzle over nut clusters.
Thank you very much to spicysouthernkitchen.com for the recipe of this sweet delight.