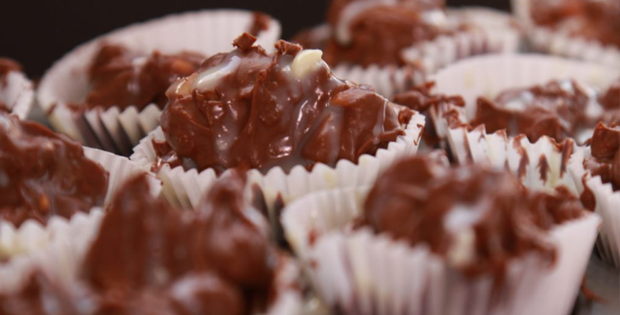 Start your Halloween preparation with these slow-cooked candies.
So how is your Halloween preparation going? Have you finalized what special Halloween slow cooker dishes you'll be serving? Better yet, what Halloween crock pot sweet treats do you have in store for the kids?
Well, you don't really need to just prepare for the young ones. You can have these sweet treats for both the young and the not-so-young. I had a post a few months back on chocolate candies and since Halloween is approaching really fast, here's another candy recipe that you can cook in your slow cooker.
It is a perfect Halloween treat for trick-or-treaters and for dessert for your Halloween dinner. I really love the portion where I have to drizzle the white chocolate over the warm candies. My kids help me with that portion. And what usually happens is that even before I place everything on the table to serve, my kids would have eaten more than half of it already. It is super yummy and very timely for Halloween. So try it out and tell us what you think.
Check out the recipe below.
---
 Crock Pot Candy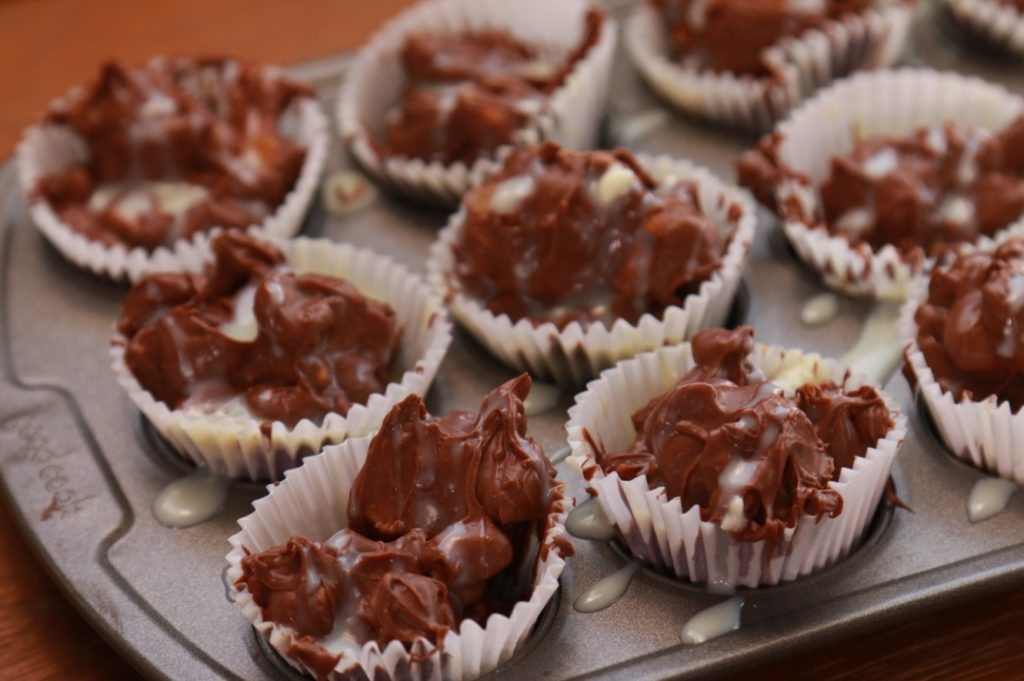 Ingredients:
3 cups peanuts or other nuts
4 cups chocolate chips
16 oz. white chocolate chips
1 (11 oz.) bag caramel bites
½ cup melted white chocolate for drizzle (optional)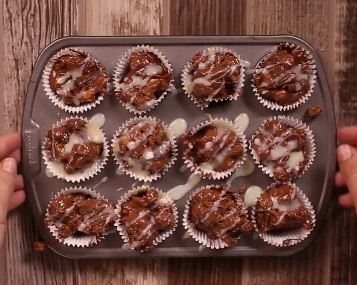 Instructions:
Place the peanuts (or nuts of your choice) into the bowl of a 4-quart or larger crock pot. Be sure to cover the entire bottom of the pot.
Then, layer the chocolate chips on top of the nuts. Layer the white chocolate chips over top last.
Cover the crock pot with the lid and cook on low for 1 to 2 hours. After cooking, carefully press the mix with a spoon or fork; if the chocolate is at least half melted and soft, it's ready to be stirred.
Turn off crock pot, then carefully stir the mixture with a large wooden spoon or spatula until all the chocolate is mixed and smooth. Fold in the caramel bits.
Spoon the candy by teaspoonfuls into a paper-lined mini muffin tray or onto a wax paper-lined tray.  Melt the white almond chocolate according to the package directions.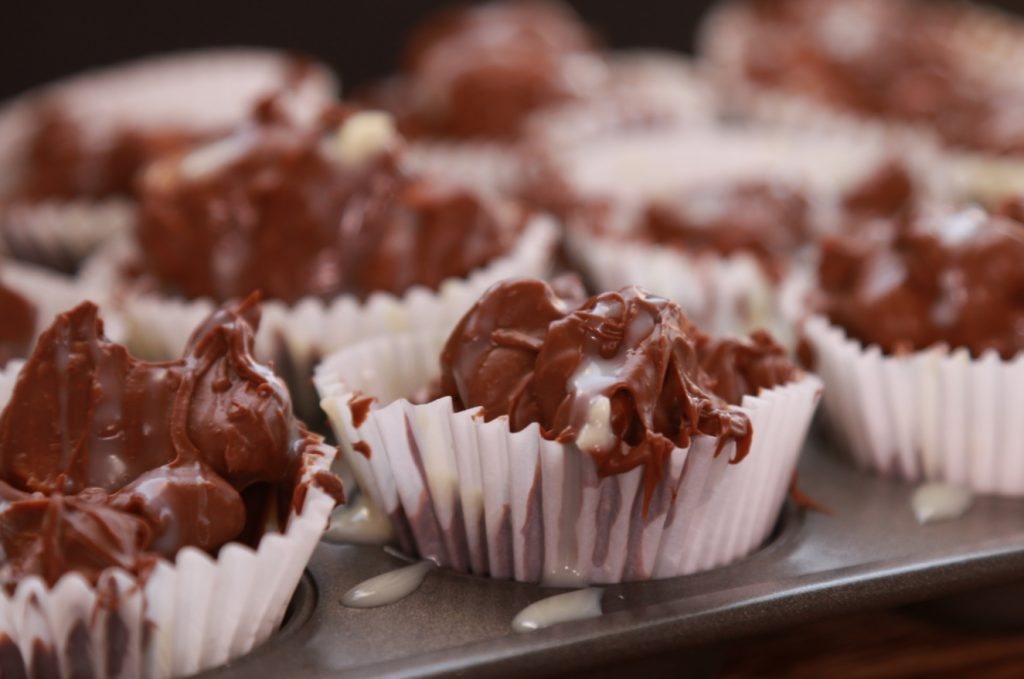 Finally, use a spoon to drizzle it over the warm candies. Allow the candy to cool completely, then store it in an airtight container. Enjoy!
A very big thank you to jumblejoy.com for this recipe.