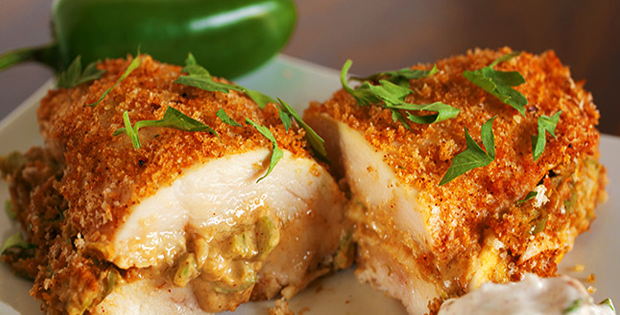 Instructions:
Sprinkle chicken with chili powder and salt. Arrange chicken, bone sides down, in a 4 1/2- to 6-quart slow cooker. Pour broth and lemon juice around chicken. Top with drained jalapeno pepper.
Cover and cook on low-heat setting for 5 to 6 hours or on high-heat setting for 2 1/2 to 3 hours.
Transfer chicken and jalapeno pepper to a serving platter, reserving cooking liquid. Cover chicken and keep warm.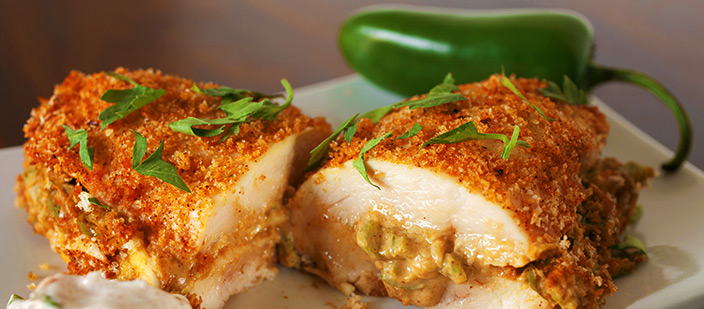 If using low-heat setting, turn to high-heat setting. For sauce, in a small bowl, combine cornstarch and the water; stir into cooking liquid. Add cream cheese, whisking until combined. Cover and cook about 15 minutes more or until thickened. Serve chicken with sauce. If desired, sprinkle with bacon.
Resource: midwestliving.com