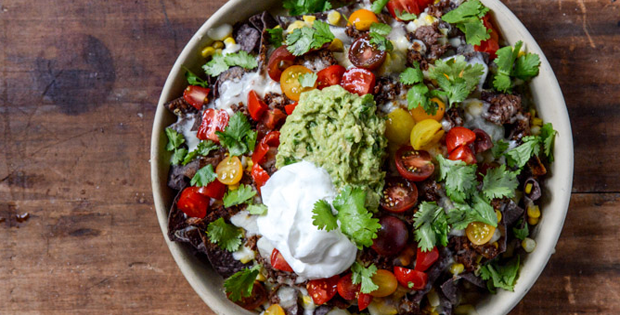 Instructions:
In a small bowl, combine the salt, pepper, paprika, onion powder, garlic powder, chili powder and cumin. Whisk it together to create a rub, then evenly pat it all over both sides of the flank steak. Heat a large skillet over high heat and add olive oil. Add the flank steak and sear it on both sides until it is golden brown, about 2 minutes per side. Remove the steak and place it in the crockpot. Cover it with beer, then cover the pot and cook the steak on low for 6 hours.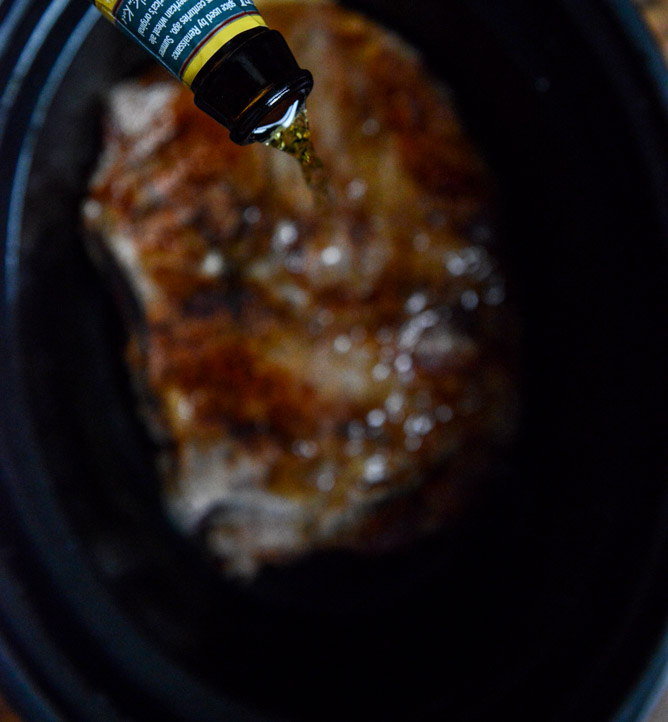 After 6 hours, remove the steak from the liquid and place it on a cutting board to rest for 15 minutes. Slice against the grain, cutting it into thin strips – it may be tender from the crockpot and fall apart, and that is fine.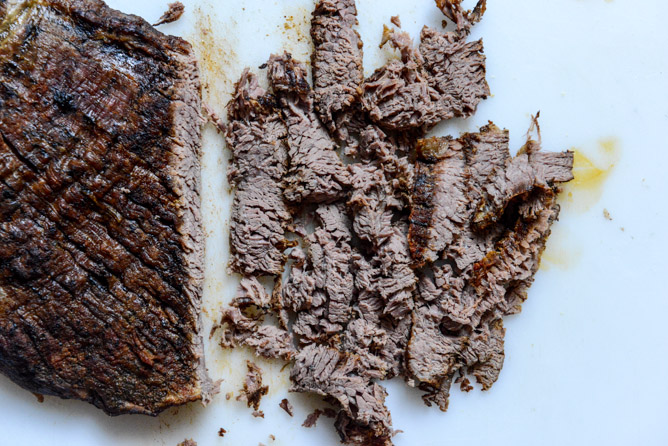 In a small bowl, mash the avocado with the lime juice, half of the cilantro and a pinch of salt. Set it aside.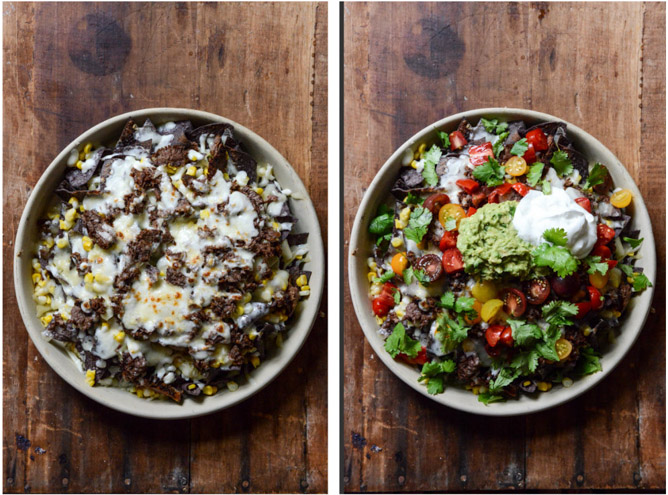 Layer the chips on a baking sheet or dish. Cover them with half of the cheese, then add the corn and the steak. Add the rest of the cheese. Turn the broiler in your oven to high, and place the nachos underneath, cooking only until the cheese is golden and bubbly, about 2 to 3 minutes. Remove the nachos and immediately cover them with the tomatoes, guac, sour cream and remaining cilantro. Serve!
Resource: howsweeteats.com