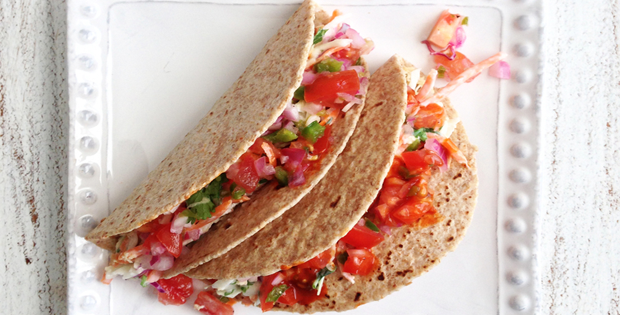 Instructions:
Toss the ingredients for the chicken into a crock pot.
Secure the lid and cook for at least 4-6 hours on low.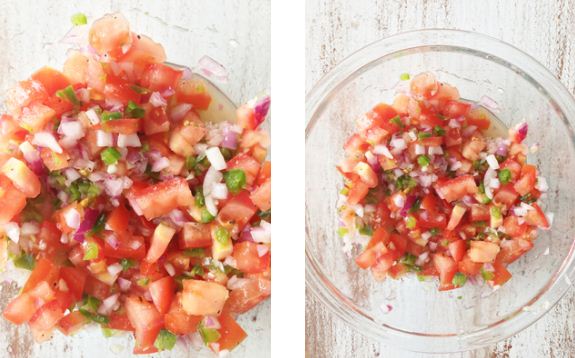 In the mean time, prepare the pico in a small bowl. Give everything a good stir. Cover and set in the fridge to cool and let the flavors marry.
Once the chicken is ready, remove from the crock pot and shred via your method of choice.   (You can use or discard any remaining juice as you see fit. I kept the garlic to shred with the chicken and trashed the juices.)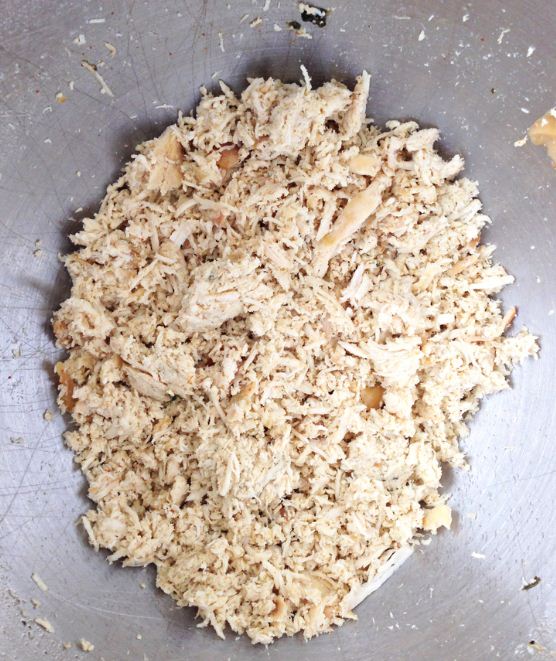 Right before serving, prepare your slaw by tossing the ingredients together in a medium bowl.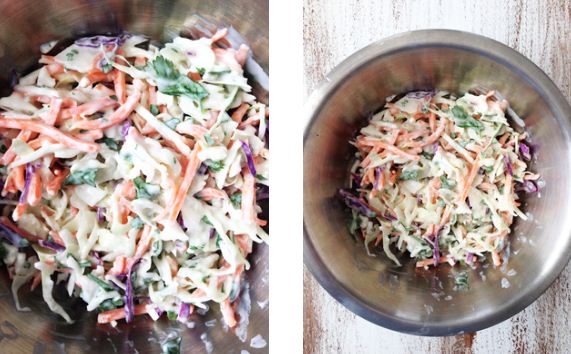 Divide the chicken among the tortillas and top each with 1/4 c. slaw and 2 tbsp. prepared pico.
Give them all a drizzle of hot sauce (if desired) and serve warm!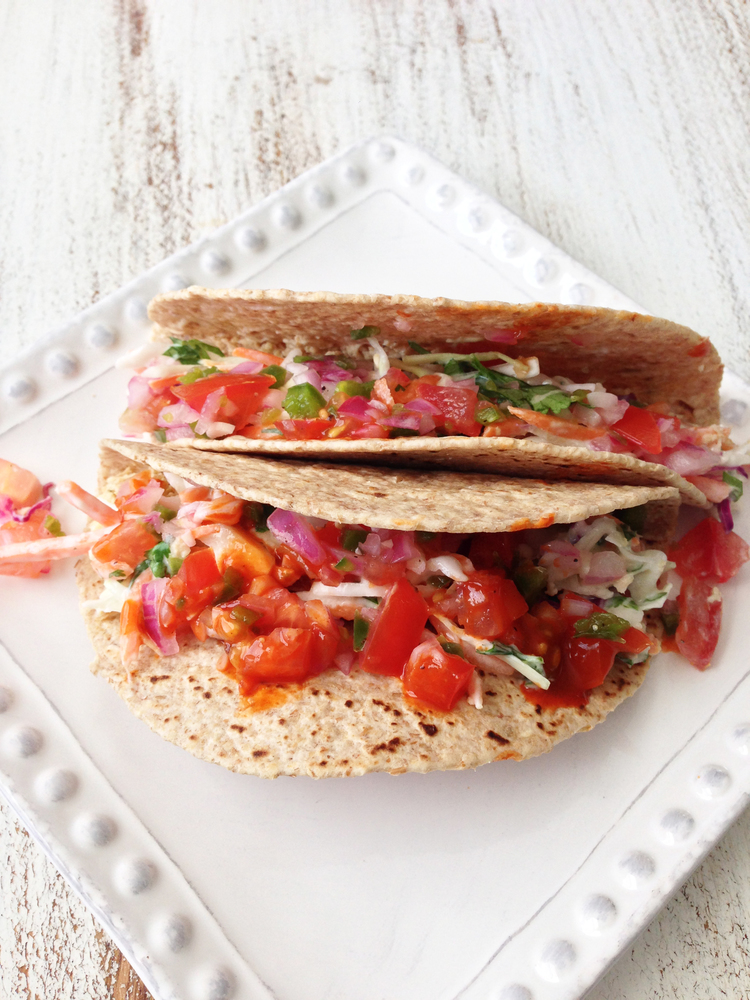 Resource: theskinnyfork.com