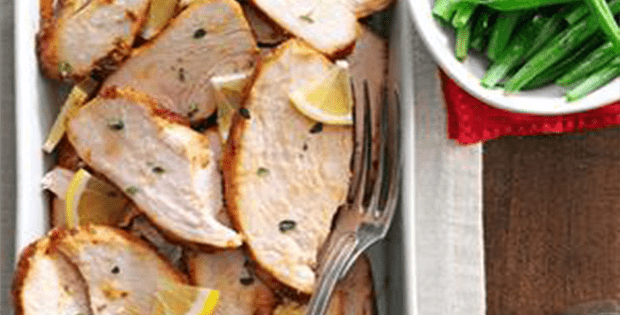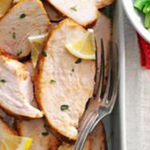 Yield: 12
Prep Time: 25 minutes
Cook Time: 3h 30 min
Print
Thanksgiving Slow Cooker Herbed Turkey Breasts
Giving your turkey a different twist this coming Thanksgiving celebration.
I know it is just the beginning of November and it seems too early for Thanksgiving menu planning. But I think preparing earlier is better than last minute shopping or planning. So here is something to kick off your Thanksgiving plans.
Now we all know that Thanksgiving will never be complete for most families without turkey prepared on  the dining table. But we have to face facts that not everyone can completely afford a whole turkey. So if you are on a budget then this recipe will make you happy you have turkey for Thanksgiving.
Check out the recipe below.
Slow Cooker Herbed Turkey Breast
Instructions
In a blender, process the first 15 ingredients until blended. Pour marinade into a large resealable plastic bag; add the turkey. Seal bag and turn to coat; refrigerate for 8 hours or overnight.
Transfer turkey and marinade to a 5-qt. slow cooker. Cover and cook on high for 3-1/2 to 4-1/2 hours or until a thermometer reads 165°.
The fresh marjoram and thyme are perfect in giving the turkey breasts amazing flavors. And since it is cooked in a slow cooker, expect super tender turkey meat ready for serving anytime.
Hope you enjoy it and happy slow cooking!
A very big thank you to tasteofhome.com for this awesome recipe.