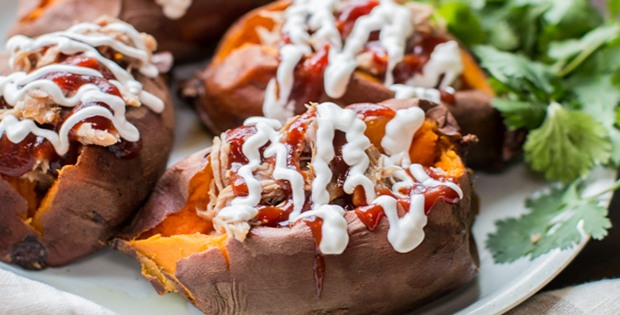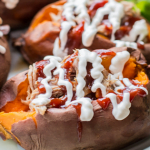 Slow Cooker Sweet Potatoes Stuffed With Pulled Pork
A complete slow cooked meal that people of all ages with enjoy.
I have mentioned several times how my kids, hubby and I love sweet potatoes. And being able to find recipes that has sweet potato in it is a big jackpot for us. I think we have a whole loads of sweet potato recipes that you can use for each and every meal and course. That is how crazy we are about sweet potatoes.
Now, here is one recipe that is definitely worth sharing. For those who are not fond of sweet potato, this recipe will completely change that perception as well. The best part about this recipe is how the sweet potato and pulled pork work together to give that amazing meal you will crave for over and over again.
Check out the recipe below.
Slow Cooker Sweet Potatoes Stuffed With Pulled Pork
Instructions
In a large skillet set over medium-high heat add the cooking oil. When the oil is hot brown the pork on all sides. Add the pork to the slow cooker.
Sprinkle over the salt and pepper. Pour on the liquid smoke. Place the garlic cloves and bay leaves on top of the roast.
Add the sweet potatoes on top of the roast.
Cover and cook on low for 8-9 hours without opening the lid during the cooking time.
For serving remove the sweet potatoes onto a plate. Shred the pork right in in the slow cooker, discard bay leaves. Split open the sweet potatoes and stuff them with the shredded pork. Serve with desired toppings.
Notes:
Hickory liquid smoke is very strong. Make sure to only add what the recipe calls for.
I used my a 6-quart  slow cooker  for this recipe.
I certainly hope you enjoy this dish as much as we do. You can always make a few adjustments to the flavoring depending on your preference. Be adventurous with it if you must to make it more appetizing to you and your family.
Watch the full video below.