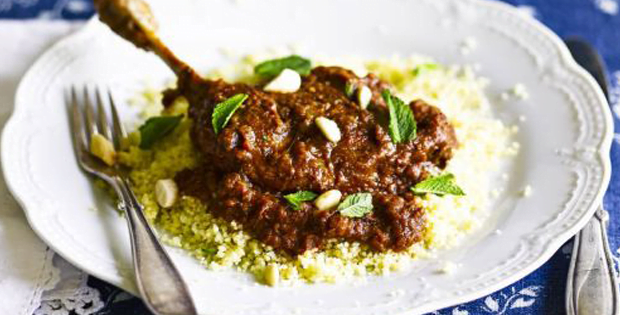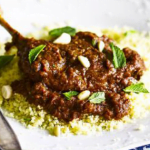 Yield: 6
Prep Time: 15 minutes
Cook Time: 5h 20 min
Print
Slow Cooker Spiced Duck And Date Tagine
Super tender and spiced up duck dish option for the holidays!
How many duck recipes do you know of? Actually for me, not so many and it is such a thrill whenever I come across one. And when I found this recipe, I just had to try it.
The biggest reason I wanted to try it is for me to see if I can have it for Christmas day lunch with the family. And this slow cooked duck legs complimented with the Moroccan spice is just divine! It is so tender and man the flavors are just exploding!
Check out the recipe below.
Slow Cooker Spiced Duck And Date Tagine
Instructions
Heat the slow cooker on Low.
Meanwhile, heat the oil in a frying pan and brown the duck legs in batches until golden.
When all the legs are done place in the slow cooker.
While you're browning the duck, put the onion, garlic, chilli, ginger, spices and preserved lemon in a food processor and blitz to a chunky paste.
Tip the paste into the hot pan and cook for 5 mins to soften.
Meanwhile, add half the dates to the processor with 200ml water, and blitz until smooth.
Cut the remaining dates into chunky pieces.
Tip the onion paste and all the dates into the slow cooker, add the passata, season, stir, cover with the lid and cook for 5 hrs (or up to 7).
Scatter the almonds into the tagine and stir.
Serve with couscous, scattered with mint leaves.
I do want to be able to make as many dishes as I can as I have a whole lot of people to feed on that day. And my final verdict for this recipe is… it will surely be in the menu list!
Happy slow cooking!
A huge thank you goes to bbcgoodfood.com for this amazing dish!