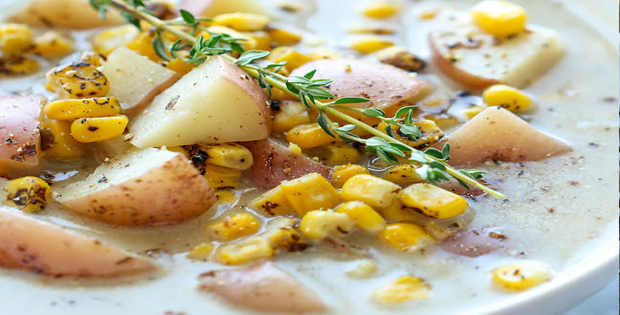 A slow cooker dish that can feed a huge crowd.
This is by far the easiest way to make chowder. Of course it will be a throw it all and cook recipe because of your handy dandy crock pot.
One thing I do when I prepare a meal, is to make sure I have one dry and one wet (liquid) dish. Or sometimes, I usually have soup as an appetizer before the main course. But admittedly, it becomes a bit tedious to prepare a whole lot of dishes just for one meal.
Now, this is the reason, I really love my slow cooker. It helps me work on one dish that I could leave to cook for hours while I prepare the other dish before the meal itself.
This corn chowder is one of those dishes that falls under this category for me.
Check out the recipe below.
---
SLOW COOKER POTATO AND CORN CHOWDER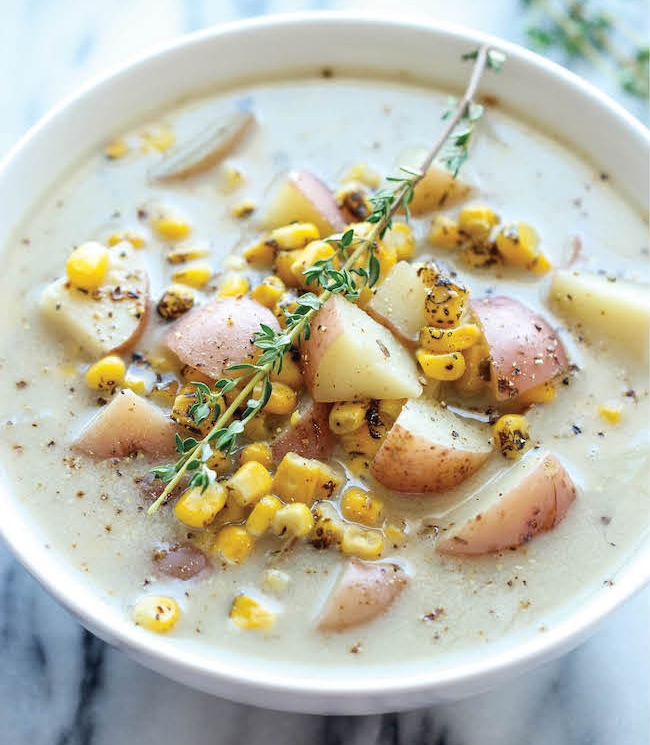 Ingredients:
24 ounces red potato, diced
1 (16-ounce) package frozen corn
3 tablespoons all-purpose flour
6 cups chicken stock
1 teaspoon dried thyme
1 teaspoon dried oregano
1/2 teaspoon garlic powder
1/2 teaspoon onion powder
Kosher salt and freshly ground black pepper, to taste
2 tablespoons unsalted butter
1/4 cup heavy cream
Click the NEXT button below to go to the 2nd page for instructions…