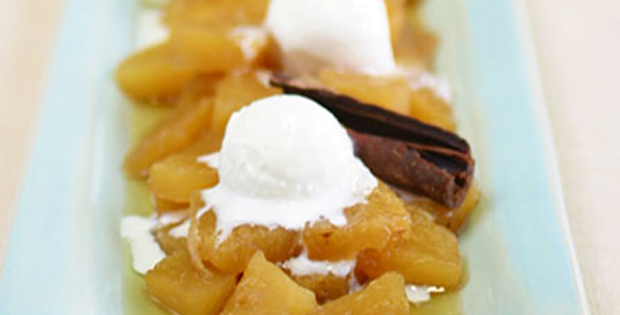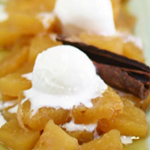 Yield: 8-10
Prep Time: 10 minutes
Cook Time: 4h 00 min
Print
Slow Cooker Pineapple Dessert
A fruity slow cooked dessert that you can enjoy anytime of the year.
Yes, I know pineapple is hard to get by during this season. But I'm sure that you can some canned pineapples in the closest grocery store. And once you have it in hand, you should really try this recipe out.
This one of those desserts I love having coz of its fruity components. And when you have cold weather wherein tropical fruits are hard to find and I eventually crave for them, dishes like this are super satisfying.
Check out the recipe below.
Slow Cooker Pineapple Dessert
Instructions
If using whole pineapple: Peel, quarter, and cut away the core from the pineapple.
Discard the core. Cut each quarter in half lengthwise then slice 1/4-inch thick slices crosswise.
Stir the pineapple together with the sugar, ginger, and cinnamon in a slow cooker.
Cover and cook on HIGH for 4 hours, until the pineapple is very tender and slightly sweet.
Serve warm with scoops of coconut ice cream on top.
Notes: The compote keeps for up to a week tightly sealed in the refrigerator.
The best way to serve and eat this is with ice cream. Pineapple and ice cream, sounds odd but definitely tastes heavenly. Try it out and tell me what you think.
Happy slow cooking!
A very big thank you to foodnetwork.ca for this amazing dessert.