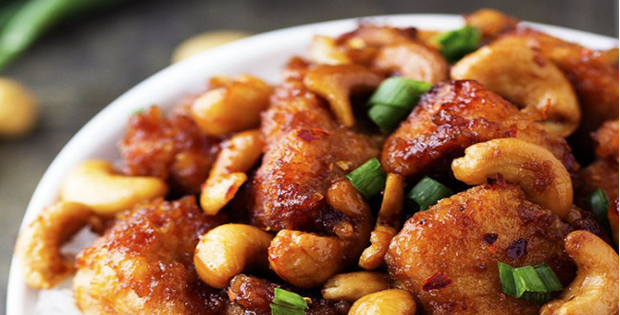 Chicken and cashew nuts together in perfect harmony.
My hubby loves food. And when I say loves food, he loves trying new dishes and having something to chew once in a while. But put chewing gum out of the picture. That is why I love cooking for my family; it's basically their love for good tasting dishes.
Well, two of the things  my hubby loves the most are chicken and nuts. He could go a whole day with both chicken and nuts alone. That goes the same way with my eldest son too. So this slow cooker recipe is like heaven for them. It is much better than the take outs we used to have. The best part is I could use my slow cooker with it. This makes the sauce full of zest. Try it out!
Check out the full recipe below and let us know what you think.
---
SLOW COOKER CASHEW CHICKEN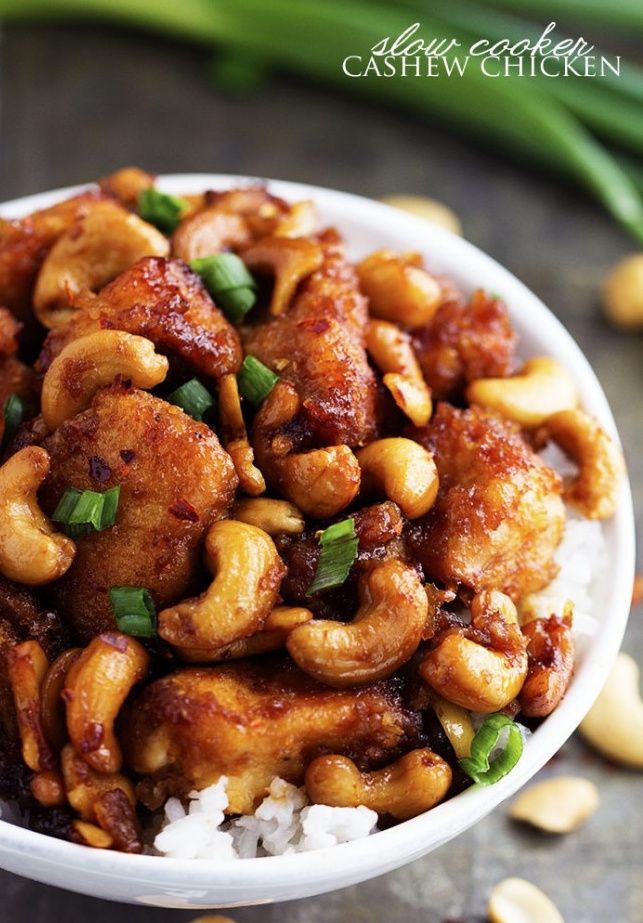 Ingredients:
2 lbs boneless skinless chicken breasts (About 4 pieces)
3 Tablespoons Cornstach
½ tsp black pepper
1 Tbsp canola oil
½ cup soy sauce
4 Tbsp rice wine vinegar
4 Tablespoons ketchup
2 Tablespoons sweet chili sauce
2 Tbsp brown sugar
2 garlic cloves, minced
1 tsp grated fresh ginger
¼ tsp red pepper flakes
1 cup cashews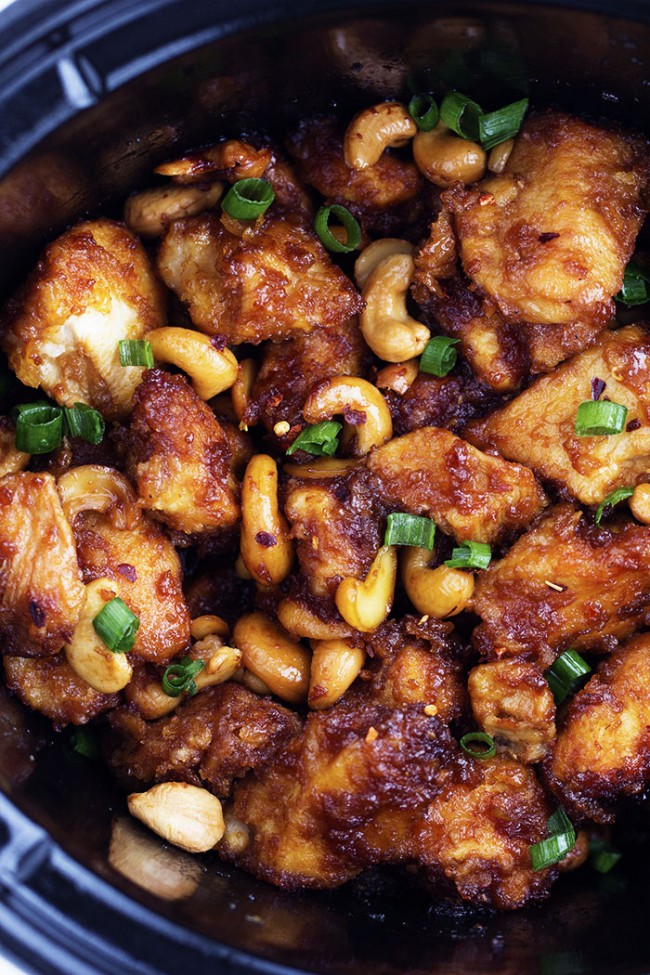 Those might look like a lot of ingredients, but trust me, it's all worth it.
Go to page 2 to get the instructions…