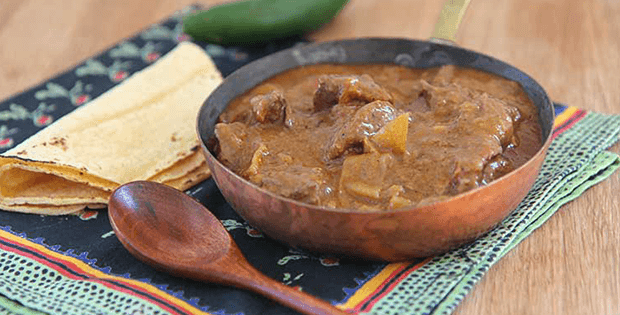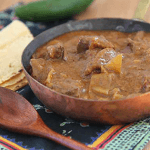 Yield: 12
Prep Time: 10 minutes
Cook Time: 9h 00 min
Print
Slow Cooker Carne Guisada
An amazing Texas dish filled with the best flavors from the south.
If you are a big fan of Texas dishes then get your slow cooker ready for this delectable recipe. The name may be a bit be confusing but I'm sure it won't matter once you get a bite of this dish.
This is one of the easiest Texas dishes I have every made and one of my favorites. This is best served with flour tortillas. And if you have your own flour tortilla recipe, I think this is the best time to make some of it.
Check out the recipe below.
Ingredients
Instructions
In a 4- or 5-qt. slow cooker, mix first 13 ingredients and, if desired, liquid smoke.
Stir in pork, potatoes and onion.
Cook, covered, on low until pork is tender, 7-9 hours.
Discard bay leaf; skim fat from cooking juices.
 Shred pork slightly with two forks.
Serve with remaining ingredients as desired.
I would love to know how this recipe turns out for you and if you enjoyed it. Don't forget to leave us a comment and rate the recipe. Hope you enjoy.
Happy slow cooking!
A very huge thank you to tasteofhome.com for this delicious recipe.