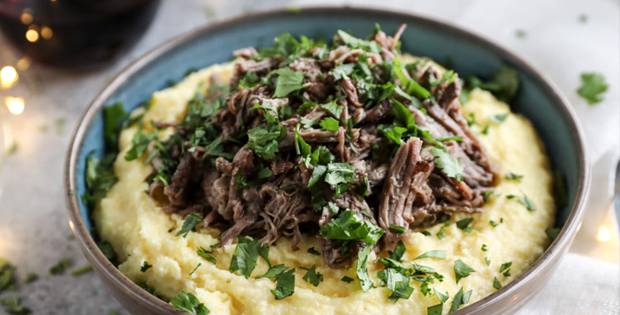 Short ribs dish like you have never had before.
There are just so many short rib recipes out there to choose from, but at this point, I am actually in search of one that I could prepare for the holidays. Can you think of any recipe that would be perfect for Christmas? Well. I have had one other post on beef short ribs, the Curried Beef Short Ribs, but I think this one I am about to share (which I fond online of course), will do the trick for me this Christmas.
I love the idea of having the mascarpone polenta with a well cooked short rib done in a slow cooker. It sounds and seems so festive for me. This is a really good recipe if you have tons of relatives coming in for the holidays. You can make a whole serving of this or even two and it can feed everybody. You won't have to worry about limited food for a number of people. I tried this a few weeks back when we had a party for my aunt who visited and there were a lot of people, and I mean a lot. This dish practically saved the day. Of course, there were other dishes prepared but they very only good for around 8 heads. I made more for this one and it was actually a big hit.
So, now I am very much putting this as one of my menu dishes for the holidays. You should try it out too.
Check out the recipe below.
---
Slow Cooker Cabernet Beef Short Ribs With Mascarpone Polenta

Ingredients:
10 to 12 beef short ribs
1 teaspoon salt
1 teaspoon pepper
3 tablespoons flour
2 tablespoons canola or vegetable oil
1/3 cup your favorite Cabernet
fresh chopped herbs for garnish
mascarpone polenta
4 cups low-sodium chicken stock
3/4 cup polenta (coarse grind cornmeal)
2 tablespoons unsalted butter
2/3 cup mascarpone cheese
4 ounces pecorino Romano cheese, freshly grated
¼ teaspoon salt
¼ teaspoon freshly ground black pepper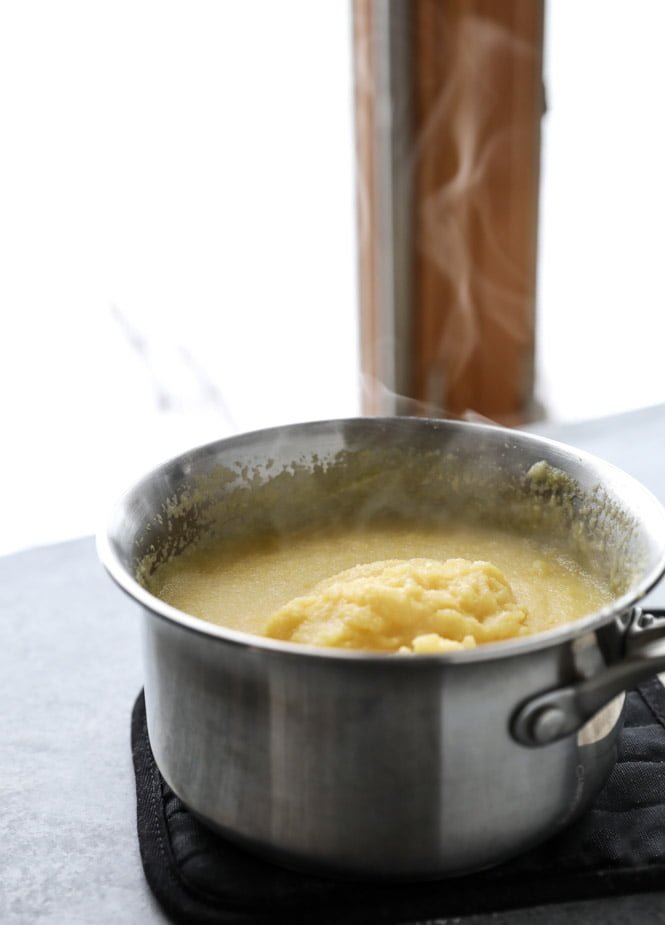 Instructions:
Sprinkle the short ribs with the salt, pepper and flour. Heat a large skillet over medium-high heat and add the oil. Add the short ribs in batches and sear until golden brown on all sides. Deglaze the pan with the cabernet. Place the short ribs and liquid in the slow cooker and repeat with remaining ribs.
Cook on low for 8 to 10 hours.
Remove the ribs from the slow cooker (keep the juices!) and place them on a plate to cool so you can handle them comfortably. Once slightly cooler, pull the beef off the bone and remove and bits of fat if desired. Place all the shredded beef back into the slow cooker and into the juices. Set the crock pot back on low or warm and toss well. The ribs are ready to eat at this point, but I like to let them soak up the juice for about 30 minutes.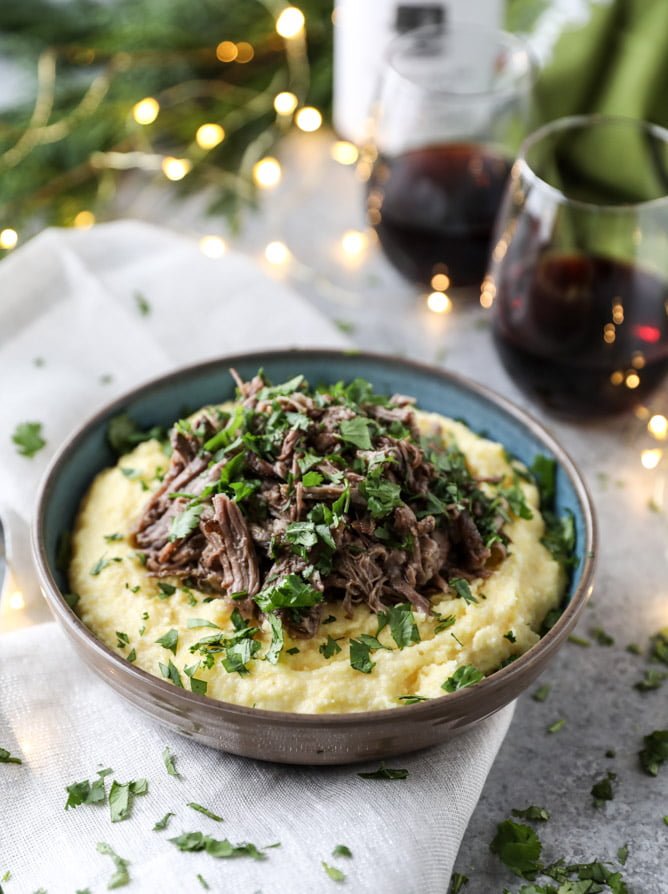 Mascarpone Polenta 
About 30 minutes before serving the short ribs, bring the chicken stock to a boil in a saucepan. Slowly whisk in the polenta Turn the heat down to medium low and continue to stir until the mixture thickens. Once the mixture has come together and the cornmeal is thoroughly combined, reduce the heat to low and cover. Cook until the polenta is creamy and resembles the consistency of oatmeal, stirring occasionally, for about 30 minutes. If at any time the polenta looks parched, dry or too thick, add in some extra chicken stock ¼ cup at a time. After 30 minutes, stir in the butter, cheeses, salt and pepper. Taste and add more seasoning or cheese if desired.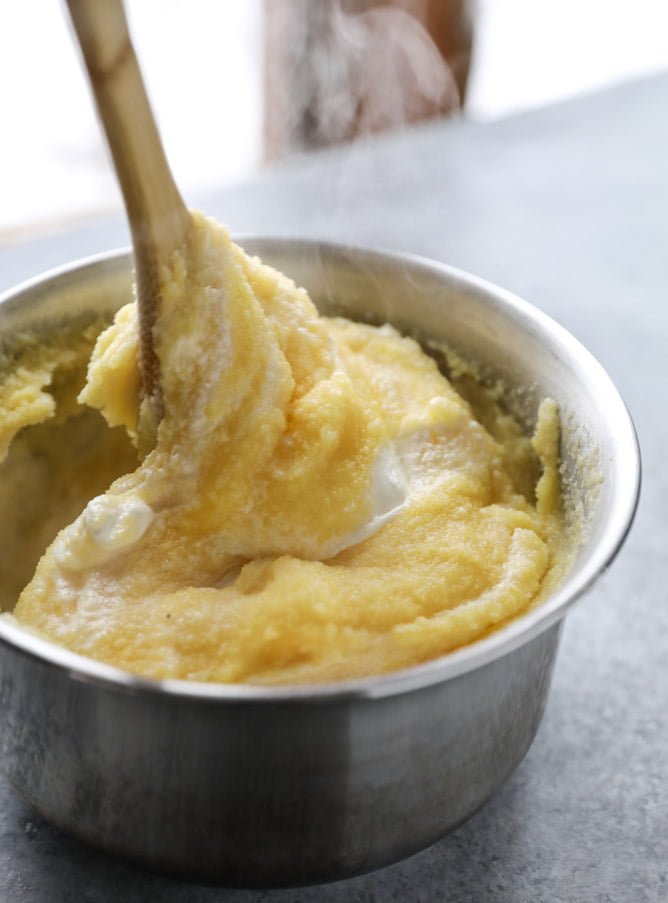 To serve, scoop the polenta into a bowl. Top with the shredded short ribs and chopped fresh herbs. Serve immediately.
A very thank you to howsweeteats.com for this amazing Italian recipe.