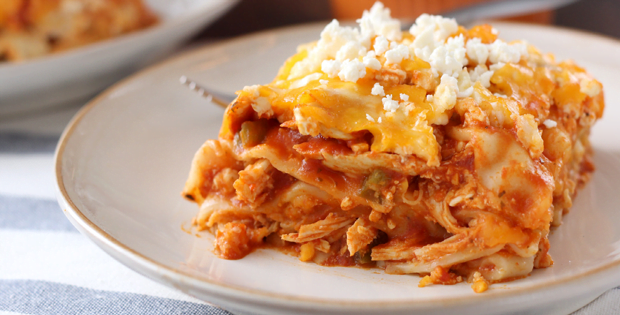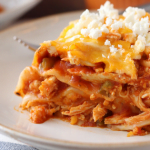 Yield: 8
Prep Time: 25 minutes
Cook Time: 4h 00 min
Print
Slow Cooker Buffalo Chicken Lasagna
A very easy and delicious slow cooker version of a classic lasagna.
Here's a delectable twist to the classic lasagna and the best part is you don't have to use an oven to make on. If you have your slow cooker ready, that is the only thing that you will need.
If you want something with spice in it then this recipe is definitely for you. The Buffalo wing will give your lasagna that kick of spice you are craving for. But you can always adjust it to lessen the spice if you are serving to guests who are not fond of spice.
Check out the recipe below.
Slow Cooker Buffalo Chicken Lasagna
Instructions
In a Dutch oven, cook chicken in oil over medium heat until no longer pink; drain.
Stir in wing sauce and spaghetti sauce.
In a small bowl, mix ricotta and mozzarella cheeses.
Spread 1 cup sauce onto the bottom of an oval 6-qt. slow cooker.
Layer with three noodles (breaking noodles to fit), 1 cup sauce, a third of the peppers and a third of the cheese mixture.
Repeat layers twice. Top with remaining sauce; sprinkle with blue cheese.
Cover and cook on low for 4-5 hours or until noodles are tender. Let stand 15 minutes before serving.
Top with celery and additional blue cheese if desired.
This is exactly the type of this you can add to your party table when you have weekend barbeques or a couple of beer with friends. Try it out and tell me what you think.
Happy slow cooking!
A very big thank you to tasteofhome.com for this amazing recipe.