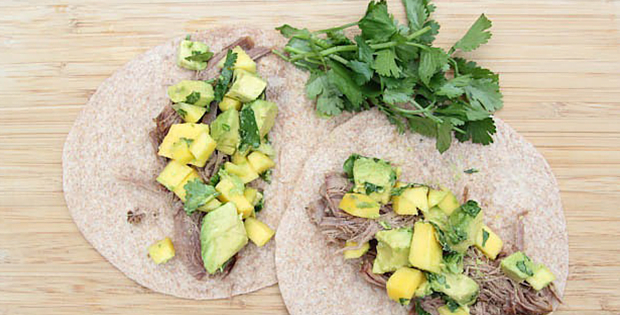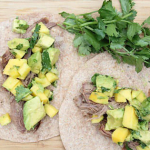 Slow Cooked Shredded Beef Tacos with Mango-Avocado Salsa
A fantastic mango-avocado combi salsa to pair with beef tacos.
This summer will be very exciting as I have planned a whole lot of recipes that can make use of fruits and veggies. You will be able to take advantage of all the summer fruits you can find in the market if you are up for it.
And with this recipe, you will definitely want to have more summer recipes and would want to have them every single day. This dish will allow you to enjoy two amazing fruits that no one can say no to, mangoes and avocadoes. It is the perfect combi for the shredded beef that you will be cooking up in your slow cooker. It is very simple to make and a complete winner.
Check out the recipe below.
Shredded Beef Tacos with Mango-Avocado Salsa
Instructions
Place the beef roast in the slow cooker. Squeeze the lime juice over the top, then sprinkle with cumin, salt and pepper on top as well. Carefully pour the water around the beef roast. (I like to add water so that the environment inside the slow cooker stays nice and moist…I think it makes for more tender beef!) Set on low and cook for 8 hours. Once cooked, shred it with 2 forks.
Before dinner, mix up the mangoes, avocados, lime juice, cilantro and salt and pepper together in a bowl.
Add the slow cooked beef into the tortillas and top with the mang0-avocado salsa.
Prepare side dishes.
Serve Shredded Beef Tacos with Mango Avocado Salsa & preferred side dishes.
Try this recipe out as soon as you get a hold of the finest mangoes and avocadoes and I promise you magic. Don't forget to comment and rate the recipe below after cooking.
A very big thank you to 5dollardinners.com for this great recipe.