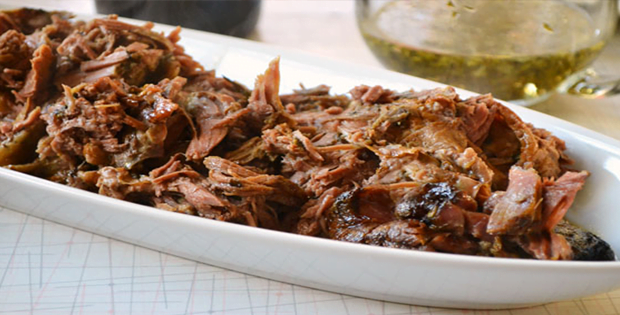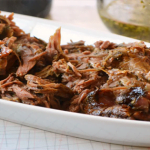 Yield: 4
Prep Time: 20 minutes
Cook Time: 8h 00 min
Print
Slow Cooked Leg of Lamb With Mint, Rosemary And Garlic
Enjoy a good chunk of slow cooked lamb meat with the finest sauce.
My kids aren't not that fond of lamb meat but my hubby is a big lamb eater. And even if lamb is a bit pricey, we just couldn't say no whenever we are in the grocery and we would pass by a the meat section with a good lamb leg on display.
And this recipe is the best way to cook a leg of a lamb. Slow cooking lamb is by far one of the best things ever created. It helps tenderize meat in such a way that you will truly enjoy. The sauce of this dish is another great factor that adds to the amazing totally of the dish. It s always a better option to make homemade sauce than but hose in the bottle. And I am sure you will love it as much as you love the lamb meat.
Check out the recipe below.
Leg of Lamb With Mint, Rosemary And Garlic
Instructions
Pat the lamb dry with paper towels, then combine the mint, rosemary, garlic and enough oil to make a runny paste, and smear it all over the lamb. Sprinkle with salt. If you have time, cover and refrigerate it for a few hours, or overnight.
Heat a large, heavy skillet with a drizzle of oil over medium-high heat and brown the lamb on all sides. Transfer to a slow cooker and cook on low for 8 hours. (If you like, add a glassful of red wine or chicken stock, but it's not necessary - the slow cooker will contain all the juices from the meat and cook beautifully.) Serve hot, with mint sauce.
For the sauce, simmer equal parts sugar, rice or white wine vinegar and water – I used 1/3 cup of each – until the sugar dissolves, then add a handful of chopped fresh mint and let it steep.
If you love lamb as much as we do, we will definitely love this dish. It is so easy to make and you can even have this as one of your dishes if you have visitors. They will surely think that you should be a chef after trying it.
A very big thank you to dinnerwithjulie.com for this great recipe.