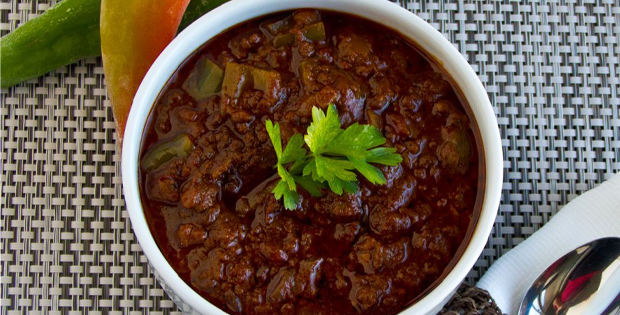 The perfect spicy dish for those who love chilis.
By now, you already now how much I love anything spicy. So you won't be surprised anymore upon getting another spicy recipe from one of my posts. Thus, here I am again with that exact same idea.
Most of you would have chilis or something spicy on a cold winter day, and since it is still summer I bet that having chilis is the last thing on your mind. But then again, just put into consideration an afternoon or early evening wherein you feel like having a bit of spice into your snack or meal. That would be a treat for me.
Here's one recipe that even those who love Paleo dishes would appreciate and even love. It's very healthy, yummy and spicy. But if you want to lie low of the heat, you could also lessen the chilis. You can control the spiciness according to your liking even to the point when you have kids around and they would want to try. It'll still be really delish.
Check out the recipe below.
---
PALEO CROCK POT CHILI
Ingredients:
2lbs grass-fed ground beef
1 Tbsp bacon fat
1 large yellow onion, diced
4 cloves garlic, minced
4 stalks celery, chopped
1 bell pepper, diced
1 14oz can diced tomatoes
1 small can tomato paste
¼ cup 100% cacao powder see note
2 tsp ground cumin
1 tsp red pepper flakes
1 tsp chili powder
1 tsp smoked paprika
1 tsp salt
black pepper to taste
Chipotle peppers in adobo sauce (from can – make sure they are wheat-free), sliced see note
Click On "2" or the NEXT button below for the instructions…