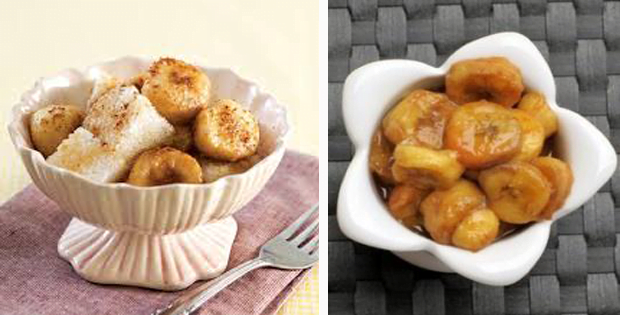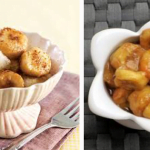 Yield: 2-4
Prep Time: 15 minutes
Cook Time: 2h 00 min
Print
Low Calorie Slow Cooker Bananas Foster
A fantastic flaming dessert that is totally healthy.
Desserts can be the very culprit if you are starting to gain some weight. But thanks to the many home cooks, chefs and health enthusiasts we have in this generation, we now have several options for great desserts aside from plain fruits. And creating something out of bananas for desserts is just one way to do it.
This recipe has been re-done and altered several times and I have encountered tons of them. A few have also made it to my favorites list. This specific recipe is one of them. I just love how easy it is to make it and how amazing the outcome is. Those you serve this to will even think you ordered from a restaurant for dessert.
Check out the recipe below.
Slow Cooker Bananas Foster
Instructions
Add and combine the first four ingredients to the slow cooker.
Add banana slices, toss gently to coat with honey mixture.
Cover and cook on low 1 1/2 to 2 hours.
Add rum extract to bananas and stir to combine.
Minimum slow cooker size: 4 quarts.
Stovetop Method: Combine the first 4 ingredients in a medium saucepan. Add banana slices, toss gently to coat with honey mixture, cover and cook on low heat for approximately 30 minutes, or until heated through and bananas are soft but not falling apart. Add rum extract and stir to combine. Enjoy alone or over favorite desserts.
This is the perfect way to enjoy a decadent slow cooked dessert! It s elegant, super scrumptious and very healthy. Serve on regular days to satisfy your cravings or even on special occasions to make your guests go wow.
A huge thank you to skinnyms.com for sharing theri amazing recipe.
Credits to diycozyhome.com, louisianacookin.com and pillsbury.com for the great images.