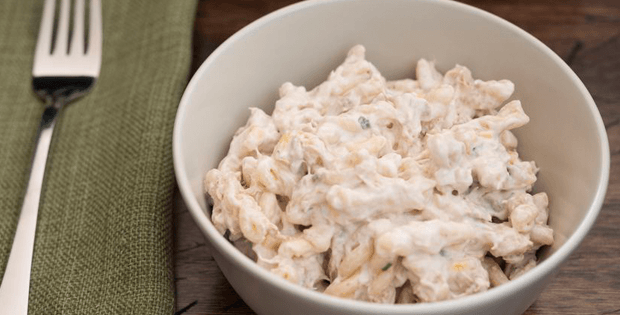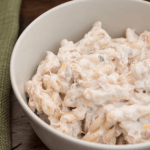 Yield: 4-6
Prep Time: 15 minutes
Cook Time: 4h 00 min
Print
How To Make A Killer Crock Pot Tuna Casserole
A classic comfort food made yummier through the magical slow cooker.
I think we can all agree that casseroles can be a really good comfort food. This is very true for me especially if it is tuna casserole cooking in the kitchen. Not only is tuna casserole such a delicious and satisfying soul food. It is also one of the best options if you are on a tight budget.
You can always grab a can of tuna and most of what you can find in your pantry. Through everything in and leave to cook and have it ready by dinner time for the whole family to enjoy. It is that economical, easy and ultimately delicious.
Check out the recipe below.
Crock Pot Tuna Casserole
Instructions
Grease bottom and sides of the slow cooker insert (a 4 to 5-quart crockpot).
In a large bowl, combine soup, chicken broth, milk, parsley, vegetables, and tuna. Fold in the cooked noodles or pasta.
Pour the mixture into prepared slow cooker. Top with buttered bread crumbs or potato chip crumbs.
Cover and cook on LOW for 4 to 6 hours.
Serve hot.
Serve the casserole with a green salad. Or, steam broccoli, cauliflower, and carrots for a nice side of vegetables, which are lacking in this casserole.
Notes:
Refrigerate leftovers and enjoy them reheated in the microwave. You can take it along to work or school for a lunch the next day if you have a microwave you can use there. You can also freeze portions of it to microwave for future meals.
If you do not have canned tuna, you can substitute tuna for canned salmon, chicken or even turkey. Even leftover roasted chicken can do the trick. For the cream, you can also use cream of mushroom soup or cream of chicken soup. That is the beauty of this dish. You can use whatever you have in your pantry.
Hope you enjoy it. Don't forget to comment below what you think about this dish and rate it as well. Happy slow cooking!
A very big thanks goes to thespruce.com for this super delish dish!