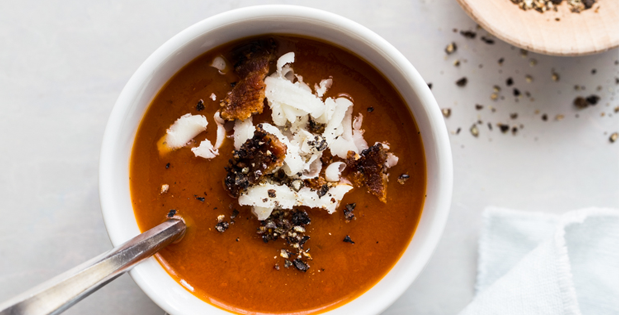 Turn a fancy drink into a scrumptious slow cooked soup.
Fancy a glass of Bloody Mary? Or do would you want to try a bowl of Bloody Mary soup? Yes, you definitely read it right, Bloody Mary soup.
Ok, this might have made you want to move back a bit and think twice. Well, considering that Bloody Mary is an alcoholic drink, you are probably thinking the soup is exactly the same thing. But you need not worry as it is entirely non-alcoholic. So your whole family can enjoy this delicious dish.
But then again, if you feel that it isn't a Blood Mary without the alcohol, you can add the alcohol after as a topping or addition for taste. The part I love the most is having to cook it in the slow cooker. It helps so much in blending all the flavors, giving you that amazing aroma and sparing you extra time to make another dish.
Check out the recipe below.
---
Bloody Mary Soup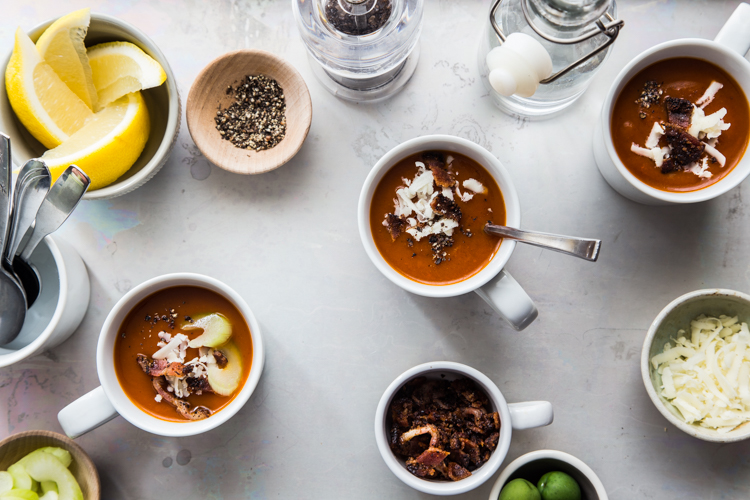 Ingredients:
3 – 28 ounce cans whole peeled San Marzano tomatoes
3 cups low sodium vegetable broth
1 large onion, peeled and roughly chopped
2 carrots, peeled and chopped
8 cloves roasted garlic (or 3 cloves fresh)
2 Tablespoons Worchestershire sauce
1 Tablespoons Old Bay Seasoning
1 teaspoon horseradish
kosher salt to taste
1 ounce Mezcal or Vodka per serving
Variety of Toppings such as shreddded mozarella, crispy bacon, sliced celery, olives, smoked sea salt, black pepper and hot sauce.
Click on the "2" or NEXT  button below to get to the instructions…