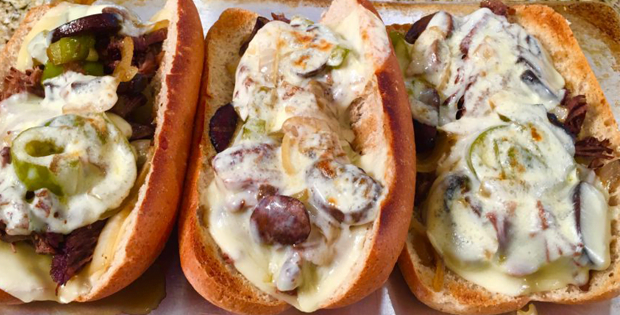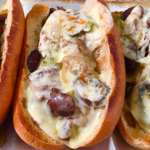 Yield: 5-6
Prep Time: 20 minutes
Cook Time: 8h 00 min
Print
Discover How To Make The Best Slow Cooker Philly Cheesesteak Sandwiches [VIDEO]
The tastiest and mouthwatering Philly Cheesesteak sandwiches you will ever make.
This recipe is one of those recipe that makes you drool even just by reading the title. It does the same thing when I see pictures of it. And I am pretty sure you feel the same way.
My kids really love having this as well as the idea of having sandwiches even for meals (not only for snacks) seems very fun and it gives them that feeling that we are eating out. And this specific recipe does just that. It is much better than what you buy out. The best part about this is that you can always adjust the ingredients based on your liking or the liking of those you serve it to.
Check out the recipe below.
Slow Cooker Philly Cheesesteak Sandwiches
Instructions
Season the chuck roast with the Kosher salt and pepper
Heat your pan with oil and brown your meat. Or brown in the slow cooker if it allows for that.
In your slow cooker add the beef, the beef broth, the french onion soup, Worcestershire sauce, and the beer.
Cook on low for 8 hours.
Add in the onion, mushrooms, and bell pepper in the last hour of cooking.
To serve, toast your hoagie rolls with a bit of butter spread onto the cut sides.
With a very sharp knife cut your beef against the grain.
Add you cheese of choice, some of the meat and top with the cooked veggies. Drizzle some of the broth if you'd like or even serve with ramakin of broth as a french dip sandwich.
Even my hubby makes his own version of this, but he does not really change much of the ingredients. He just modifies the measurements a bit if he is the one preparing this. And of course, he loves making this as it is cooked in the slow cooker (which is something he adores.
Watch the full video below.