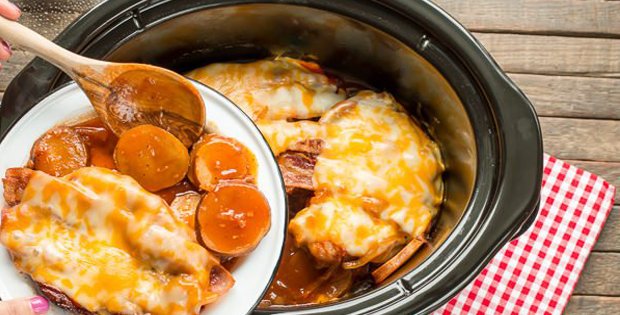 An out-of-this-world experience with pork chops and potatoes.
Let me take a pause from all those chicken recipes that I have been sharing the past few weeks. I just noticed, haven't given much love to pork recipes lately. Well, except for the Barbecue Ribs of last week. By the way, thanks for the love on that post everyone. It sure seemed to be a hit for a lot of you. But I can't blame you as it really is a good recipe.
Found another yummy pork recipe online and it's still barbeque flavored but it's not the pork alone as the main ingredient. You will need some potatoes to complete the dish. This makes the dish a whole package already because of the potatoes. We made this several times already at home and we didn't really need anything else to eat together with it.
It's delicious and very satisfying. Yes there will be some added calories BUT, if you are just having this once a month or on a cheat day, it wouldn't hurt a bit.
Check out the recipe below.
---
SLOW COOKER SWEET BABY RAY'S BARBECUE PORK CHOPS AND POTATOES

Ingredients:
5 cups sliced russet potatoes
1 cup sliced white onion
½ tsp. salt
¼ tsp. pepper
1 (18-oz.) bottle Sweet Baby Ray's Barbecue Sauce, divided
1.5- 2 lbs. pork chops, bone-in or thick cut bone-less
6 slices cooked bacon (add at the end)
6 slices Colby-Jack cheese (add at the end)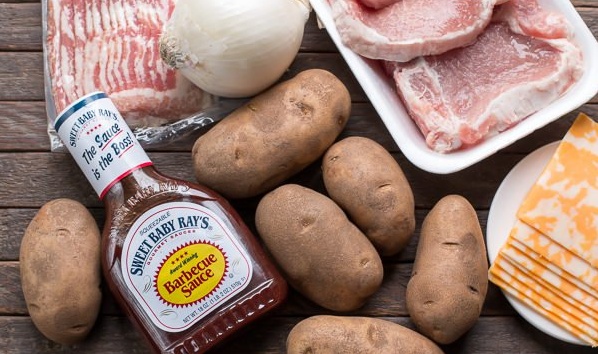 Instructions:
Spray a 6-quart oval slow cooker with non-stick spray. Place the potatoes down in an even layer. Sprinkle over the onions, and salt and pepper. Squeeze about a cup of the barbecue sauce over the potatoes and onions. Lay the pork chops next in an even layer. Add the remainder of the barbecue sauce over the pork chops.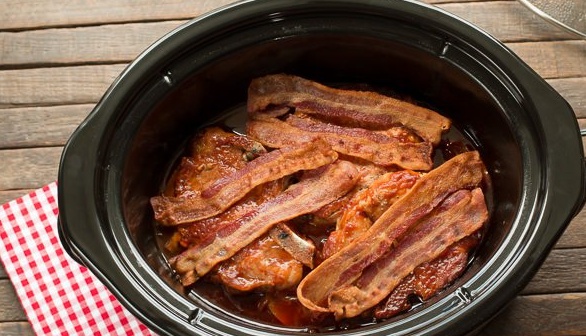 Cover and cook on HIGH for 4 hours, without opening the lid during the cooking time.
After the cooking time is through, add the bacon slices over the pork, then add the cheese slices. Cover for an additional 10 minutes to allow the cheese to melt.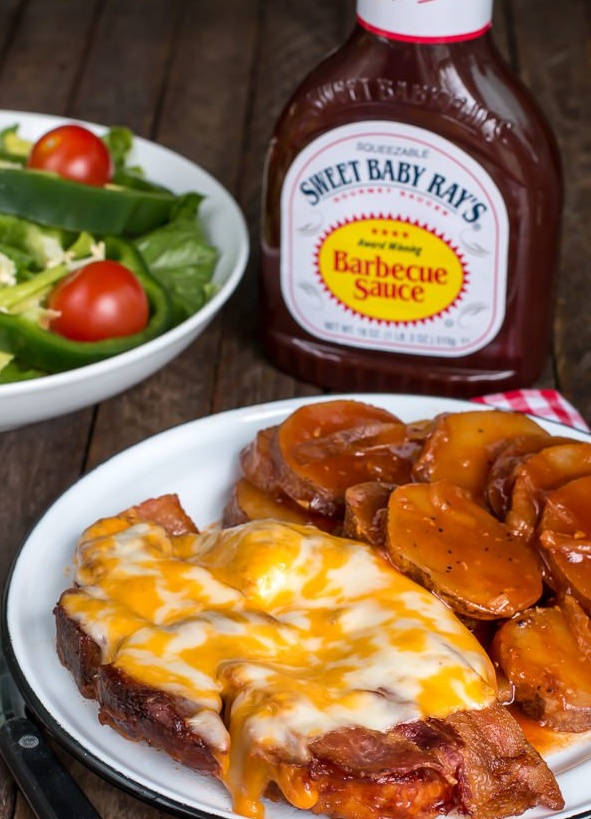 Serves 4-6