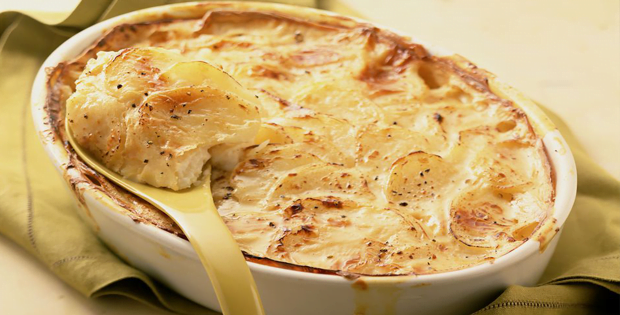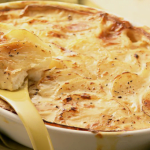 Yield: 6
Prep Time: 15 minutes
Cook Time: 9h 00 min
Print
Crock Pot Scalloped Potatoes With Salmon
Potatoes and canned salmon slow cooked into a perfect restaurant-like dish.
There are times that having fresh fish in the house is not so fun as the fishy smell stays a bit longer than expected. And cleaning up the fish can sometimes be a burden. But I just can not dismiss having fish once a week as I love having them so much, or any kind of seafood for that matter.
And to give a twist to some classic recipes such as scalloped potatoes, adding a new or not so common ingredient can do the trick. So, that is where the canned salmon and the condensed soup. Yes, you read it right, canned salmon and the condensed soup. If you have those in your pantry, then today is your lucky day.
Check out the recipe below.
Crock Pot Scalloped Potatoes With Salmon
Instructions
Place half of the potatoes in greased slow cooker/Crock Pot. Sprinkle with half of the flour, then sprinkle lightly with salt and pepper.
Cover with half the flaked salmon; sprinkle with half the onion. Repeat layers. Combine soup and water; pour over top of potato and salmon mixture. Sprinkle with just a dash of nutmeg.
Cover and cook on Low for 7 to 9 hours, or until potatoes are tender.
This seafood based dish will definitely not fail you. So try it now and tell me what you think. Don't forget to leave your comment about this recipe below and rate the recipe too.
Happy slow cooking!
A very big thank you to thespruce.com for this awesome recipe.