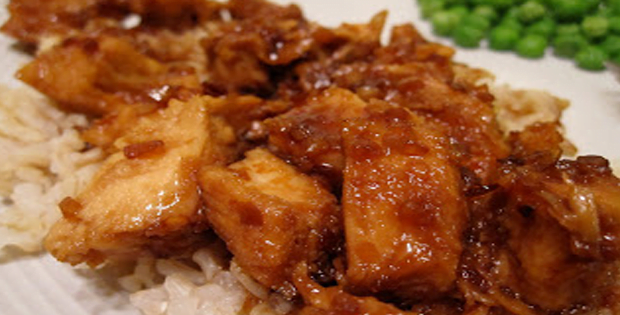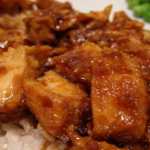 Yield: 2
Prep Time: 10 minutes
Cook Time: 3h 00 min
Print
Crock Pot Honey Sauced Chicken
A luscious slow cooked chicken dish that everyone will compliment you for.
Are you looking for a slow cooker dish that will make the person you are serving it to go WOW? Do you want this dish to be an easy throw it all in kind of recipe?
Lucky you, as this recipe is both amazingly delicious and so very easy to make. It literally is one of those recipes where you just throw everything in and leave it to cook for hours. But if you have people coming in short notice you can also throw it in the oven for baking instead of slow cooking.
Check out the recipe below.
Crock Pot Honey Sauced Chicken
Instructions
Season both sides of chicken with salt and pepper, put into crock pot.
In a small bowl, combine honey, soy sauce, onion, ketchup, oil, garlic and pepper flakes. Pour over chicken.
Cook on low for 3 hours or on high 1 1/2 hours.
Chicken into bite size pieces, then return to pot and toss with sauce.
Serve over rice or noodles.
To bake chicken as a 30 minute meal
Dice chicken and season both sides with salt and pepper, place in 8x8 pan. Pour sauce over chicken and bake at 350 for 20 minutes, stirring after 10 minutes.
Personally, I love cooking this in the slow cooker coz of the tender outcome of the chicken and of course because the flavors sip in the chicken perfectly. And you can use whatever part of the chicken you want to cook.
If you are a white meat lover, you can go for chicken breast. But if you don't want it too dry, then use the wings, thighs, or leg portion. Using a whole chicken will also work for this. Try it out and tell me what you think
Happy slow cooking!
A very big thank you to chef-in-training.com for this delicious recipe.