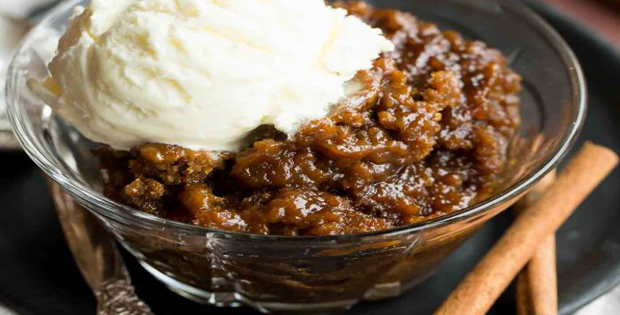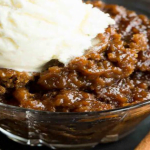 Yield: 6
Prep Time: 20 minutes
Cook Time: 2h 30 min
Print
An Indescribable Slow Cooker Gingerbread Pudding Cake
Gingerbread turned into a luscious pudding cake you will never forget.
I always pictured out gingerbread as something you would only display (and I mean the house) on the dining table with all those gingerbread man along with it. Never have it really crossed my mind that my slow cooker can make something much more delectable named gingerbread.
Honestly, I am not really a big fan of gingerbread but this recipe has made a great difference. I am a fan though of pudding cakes, so gingerbread being a pudding cake is just a really good treat for me.
Check out the recipe below.
Slow Cooker Gingerbread Pudding Cake
Instructions
With an electric mixer, beat butter and sugar until combined. Add egg and beat until combined. Add vanilla, molasses and water and beat (start on low!) until combined. There might be a few flecks of butter unincorporated, but that's okay.
Add the flour, baking soda, cinnamon, ginger, salt and nutmeg and beat until combined. Pour into greased 3-4 quart slow cooker.
Sprinkle batter with brown sugar. Combine hot water and melted butter and pour over brown sugar (no stirring!).
Cover with the lid and cook on high for 2.5-3 hours. Serve warm with ice cream or whipped cream.
If you enjoy having gingerbread, you will enjoy this sweet treat straight form your slow cooker. You will enjoy preparing and cooking it as much as you eating it. And if you do like it, don't forget to share your thoughts in the comment section below and rate the recipe too.
Happy slow cooking!
A very big thank you to tasteofhome.com for this delicious dessert.