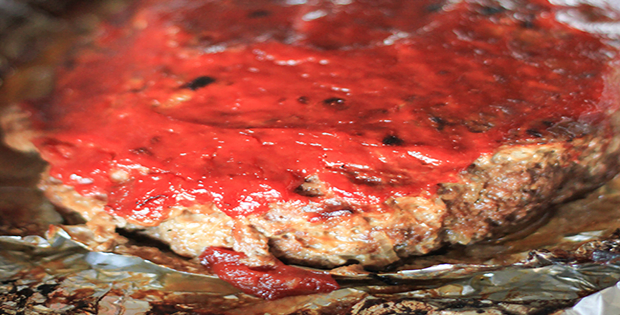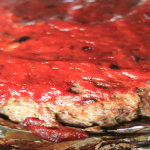 Yield: 6
Prep Time: 15 minutes
Cook Time: 4h 00 min
Print
An All-American Classic Slow Cooker Meatloaf
The most home-cooked American dish you straight from your slow cooker.
Here is one way to prepare a great tasting American meatloaf without having to use your oven at all. All you need if your handy dandy slow cooker to do the work for you.
Yes, you can practically make almost any type of dish in your slow cooker, even a meatloaf hat you usually cook in the oven. After trying this recipe, you will never turn your oven ever again for a meatloaf.
Check out the recipe below.
Classic Slow Cooker Meatloaf
Instructions
Pour olive oil in a sauté pan and cook unions until soft and translucent over medium low heat. You don't want them to start browning.
Add salt and pepper to the onions.
Stir in chicken broth, soy sauce, and tomato paste.
In a large bowl, combine meat, onion mixture, parsley, eggs, and breadcrumbs.
Use a fork to gently combine.
Don't overwork the meat mixture as this will make the meatloaf dense.
Prepare the slow cooker.
Use three sheets of foil laid over each other to line the slower cooker.
Fold sides of foil down to create handles you can use to remove the meatloaf from the slow cooker.
Place meatloaf mixture into slow cooker and form into loaf shape.
Pour ketchup over the top.
Cook meatloaf until it reaches 160 degrees. About 4 hours on low.
Once meatloaf is cooked, remove from slow cooker using the handles of the foil.
Optional:
You can place the meatloaf under the broiler for about 5 minutes to caramelize the ketchup.
I'd love to know how this meatloaf dish turned out for you. Do leave a comment below to share your experience and rate the recipe too. Who knows you might include this in your Thanksgiving menu.
Happy slow cooking!
A very big thank you to number-2-pencil.com for this awesome recipe.