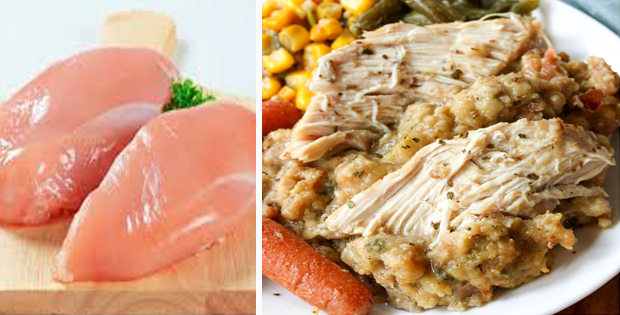 Instructions:
Place the chicken on the bottom of the crock pot.
Mix together the soup, sour cream, stuffing, half of the water, and place over the chicken.
Place the string beans either on one side of the crock pot or over the stuffing. You'll want to mix the stuffing periodically if possible- I don't mind mixing the string beans in with the stuffing but if you'd prefer that they remain separate, place the string beans more to the side.
Add the remaining water during the cooking process as needed. I always use all of the water but crock pots cook slightly differently, so adding as needed is safer. If you're leaving for the day, add the remaining water when you return if you feel you need it.
Cook on high for 4 hours, or on low for 6-7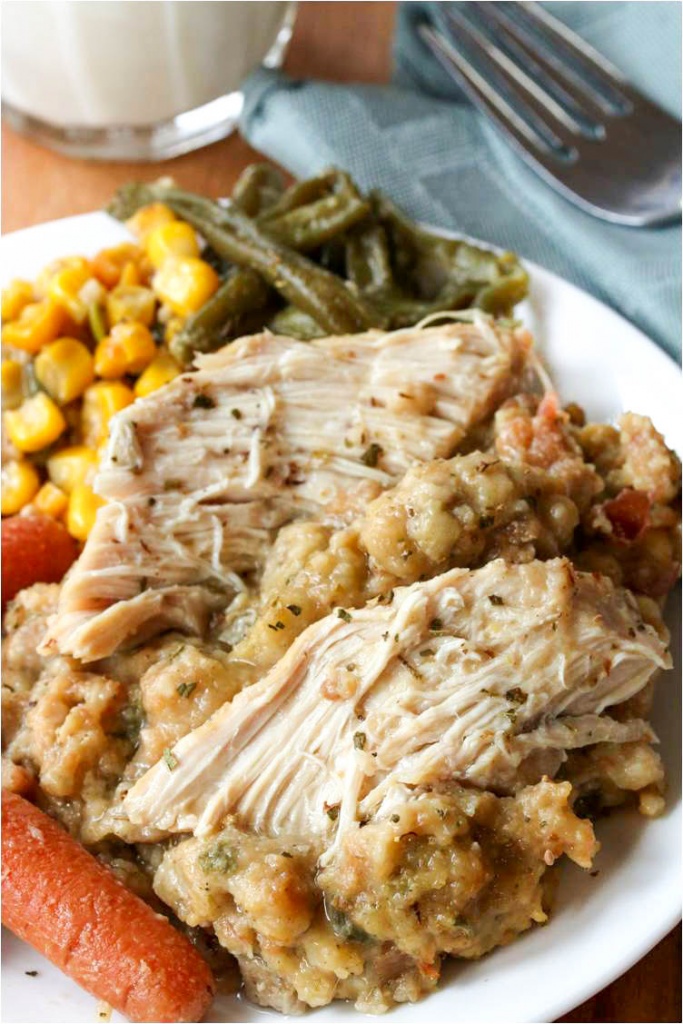 *No need to cook the stuffing mix prior to adding to crock pot
Resource: thecozycook.com