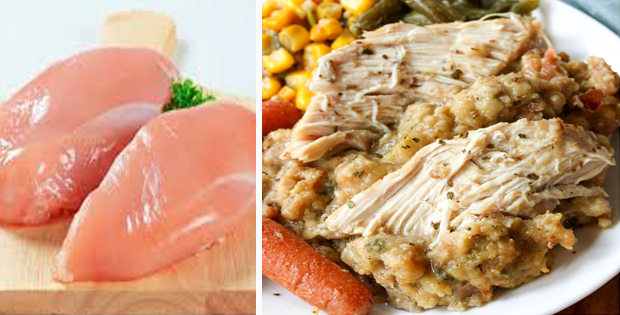 Another great slow cooked chicken dish for the table.
Chicken and veggies together are just perfect together especially when you are looking for something super healthy. Of course, you'd have to use chicken breasts to make them be as healthy as you want them to be.
This is extremely easy to make and it's a really good comfort food. This is one dish that would be perfect on a Sunday lunch or dinner. It's a great alternative to fried chicken and gravy. It's something you can encourage your kids to eat especially if they are not fond of veggies.
Check out the recipe below.
---
Crock Pot Chicken And Stuffing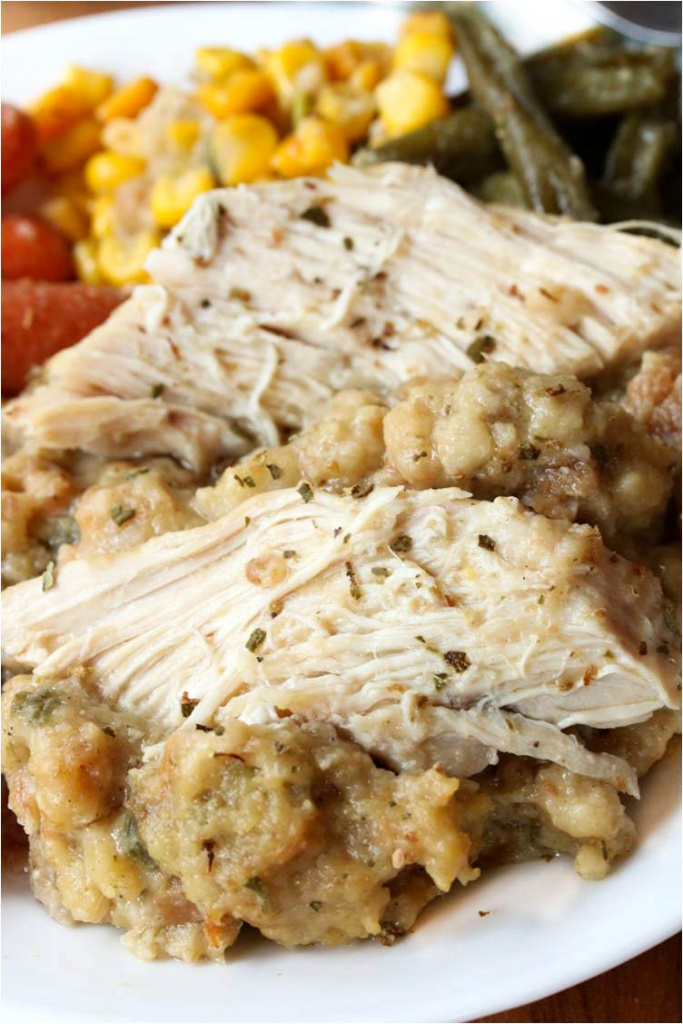 Ingredients:
1(10.5) ounce can of cream of chicken soup (or use cream of mushroom soup, it's less salty)
8 oz. sour cream
1 (6 oz.) box Stove Top stuffing mix
¾ cup water
1 (16 oz.) bag frozen green beans
3-4 large chicken breasts, salted and peppered if desired.
More details on the next page…