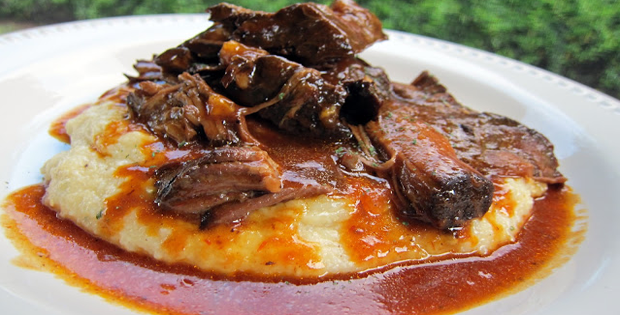 Give pot roast a radical cheesy twist for the taste buds.
Pot roast has got to be one of the all time favorites of almost everyone I know. But of course, it can be a bit boring at times. Well, this awesome slow cooker recipe will definitely do the trick.
If you love pot roast and cheese all that much, then this dish is the perfect thing for you. What I love the most about this recipe is its ranch dressing flavor combined with the cheddar cheese. It makes it more exciting than the usual pot roast and mashed potato combination.
Check out the yummy recipe below.
---
Crock Pot BBQ Pot Roast Over Cheddar Ranch Grits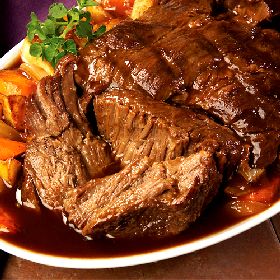 Ingredients:
Roast
2 tsp garlic salt
1/2 tsp pepper
1 (4-5 lb.) boneless chuck roast, trimmed
1 (12 oz) can coke
1 (12 oz) bottle chili sauce
2 Tbsp worcestershire sauce
2 Tbsp hot sauce
3 Tbsp cornstarch
1/4 cup milk
Instructions:
Sprinkle garlic salt and pepper over roast. Place roast in 6-quart slow cooker.  Combine coke, chili sauce, worcestershire and hot sauce; pour over roast. Cover and cook on high 5-6 hours or on low 8-9 hours.
Remove roast from slow cooker, reserving juices in slow cooker; keep roast warm.
Combine cornstarch and milk, stirring well; stir into slow cooker. Cook, uncovered on high 15 minutes or until thickened, stirring occasionally. Serve sauce over roast.
More details on the next page…