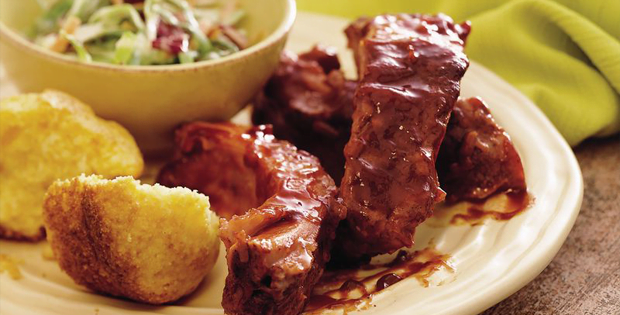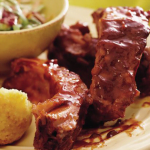 Yield: 5-6
Prep Time: 10 minutes
Cook Time: 9h 00 min
Print
A Tantalizing Slow Cooker Caribbean Spiced Rib For You To Devour
The perfect blend of herbs and spices generously rubbed into luscious pork loin ribs.
Who doesn't love a great-tasting, well-cooked set of pork loin back ribs? I certainly wouldn't mind having a rib or two. Any slow cooked ribs recipe is actually a treat for any one who loves pork ribs.
The slow cooker can truly work its magic in making the ribs as tender as possible. It is amazing how the meat literally falls right off the bones or ribs itself and melts in your mouth after hours of slow cooking. That is certainly a magical experience. And if the ribs have been cooked with the right blend of herbs and spices, then you will be experience a whole lot more of goodness in one bite.
Check out the recipe below.
Slow Cooker Caribbean Spiced Rib
Instructions
Spray inside of 5- to 6-quart slow cooker with cooking spray.
Remove inner skin from ribs if desired. In small bowl, mix dried minced onion, mustard, red pepper, allspice, cinnamon and garlic powder. Rub mixture into ribs. Cut ribs into 4-inch pieces. Layer ribs and sliced onion in slow cooker. Pour water over ribs.
Cover; cook on Low heat setting 8 to 9 hours.
Remove ribs from cooker; drain and discard liquid from cooker. Pour barbecue sauce into shallow bowl; dip ribs into sauce. Return ribs to cooker. Pour any remaining sauce over ribs.
Cover; cook on Low heat setting 1 hour longer.
Now, if you are up for some Caribbean Spice in you dish then you should definitely try this flavorful recipe. Lessen the spice if you have people eating who are not big on spice. A little of it will do the trick as well. So what are you waiting for? Try it out now and tell me what you think of this recipe.
A very big thank you to bettycrocker.com for this delicious dish.