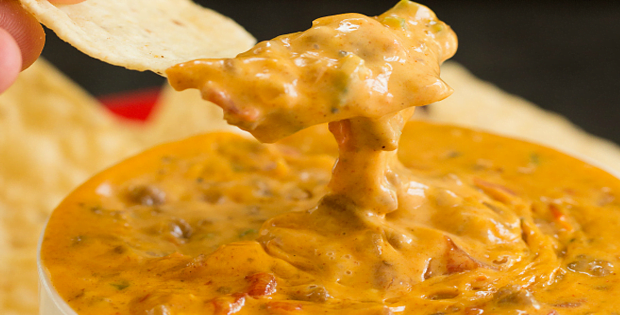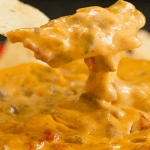 Yield: 5-6
Prep Time: 20 minutes
Cook Time: 2h 00 min
Print
A Super Cheesy Crock Pot Spicy Beef Queso Dip
How cheesy do you think this dish is?
It is one of those days again wherein my kids and hubby crave for something they can match with their movie night chips and biscuits. And it is time for me to take out my list of recipes that I can use to satisfy their cravings.
Now this dip recipe is just like heaven for them. It is originally a spicy dip which is what I am sharing with you but when my youngest son digs in, I have to take out the jalapeños and add more cheese into it. But if I would be the only one eating it, I would add more of the spiciness.
Check out the recipe below.
Crock Pot Spicy Beef Queso Dip
Instructions
In a large skillet, brown the ground beef and onion over medium heat until the meat is no longer pink. Drain. Add the jalapeños, water and taco seasoning, increase the heat to medium-high and cook, stirring frequently, until the liquid has evaporated. Remove from heat.
In a 4 to 6-quart slow cooker, add the prepared beef mixture, the Velveeta cheese and the cans of Rotel. Stir well and cook on low until the cheese is completely melted, 1 to 2 hours. Keep the slow cooker set to warm to serve during a party, giving the mixture a good stir before serving.
So in the end, I prepare 2 separate dips: one with this spicy recipe and the other without the jalapeños. And thus, it becomes a win-win thing for me and my 3 boys. The biggest reason they love this dip is how cheesy it is. Well that is aside from the chips, or biscuits or tacos of course. So try it out and tell me if it is cheesy enough for you.
A very big thank you to browneyedbaker.com for this super delicious recipe.