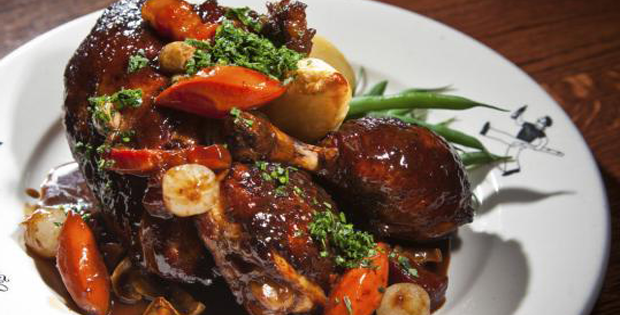 Ingredients:
Arrange chicken on a large sheet of waxed paper. Season both sides with salt and pepper. Lightly coat chicken all over with flour and set aside.
Heat a large nonstick skillet over medium heat. Add bacon and cook until golden and just crisp, 3 minutes. Drain bacon on paper towels and set aside. Discard drippings and wipe out skillet. Melt 2 tablespoons butter (or heat oil, if using) in same skillet over medium high heat. Add chicken and cook until lightly browned all over, about 3 minutes per side. Transfer chicken to a large plate as done and set aside.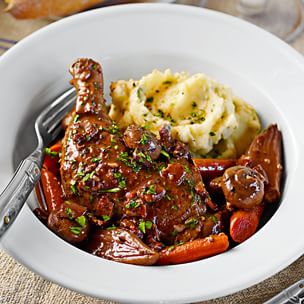 Melt remaining 1 tablespoon butter or oil in same skillet. Add mushrooms and cook until edges begin to brown, 3 to 5 minutes. Add carrots, onions, garlic and salt and cook until vegetables just begin to soften. Transfer vegetables and broth to crock pot. Arrange chicken on top. Sprinkle bacon over chicken. Add wine and thyme sprigs. Cover and cook on low for 6 to 7 hours. Season with salt and pepper, then serve.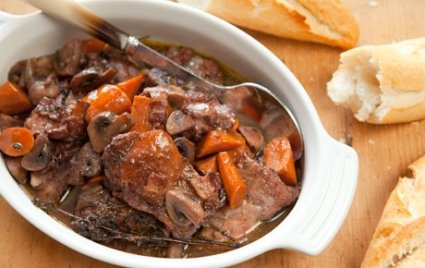 Resource: wholefoodsmarket.com, williams-sonoma.com, betsylife.com, archive.boston.com