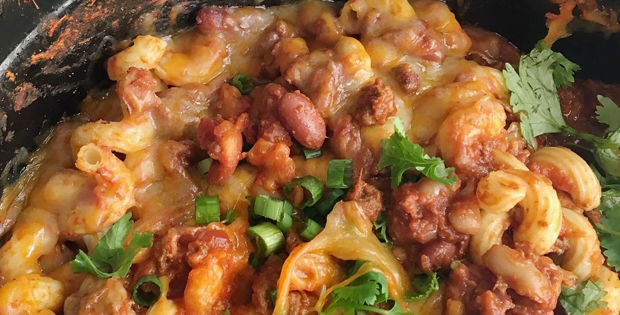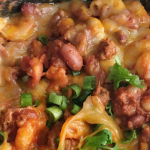 Yield: 4
Prep Time: 20 minutes
Cook Time: 6h 10 min
Print
A Good O'l Slow Cooker Chili Mac 'n Cheese
A childhood favorite with a touch of spice that will make you go WOW.
I think most of us, if not all, has had that time in their lives wherein mac and cheese was a go to dish. And admittedly on my part, it became a favorite. Especially when you are a kid, this is so true.
I still love making ad having mac and cheese, especially that I have kids around. But putting a twist to it makes it more interesting and appetizing for me and my hubby, hence the chili in the recipe title.
Check out the recipe below.
Slow Cooker Chili Mac 'n Cheese
Instructions
Heat olive oil in a large skillet over medium heat. Add onion, bell pepper, and garlic and cook until softened. Add chili, cumin, and cayenne until fragrant, 1 minute. Add ground beef and cook until browned.
Transfer beef mixture to slow cooker along with tomatoes and kidney beans and season generously with salt and pepper. Cover and cook on low, 6 hours.
When ready to serve, bring a large pot of salted water to a boil. Cook pasta according to package directions. Drain and set aside.
Add pasta and cheese to slow cooker and stir until melted. Serve with scallions, jalapeños, avocado, cilantro, sour cream and cheese.
Although there is a touch of spice in this mac and cheese recipe, my kids still enjoy eating it. And I am sure you will do too.
Happy slow cooking!
A very huge thank you to delish.com for this delicious recipe.