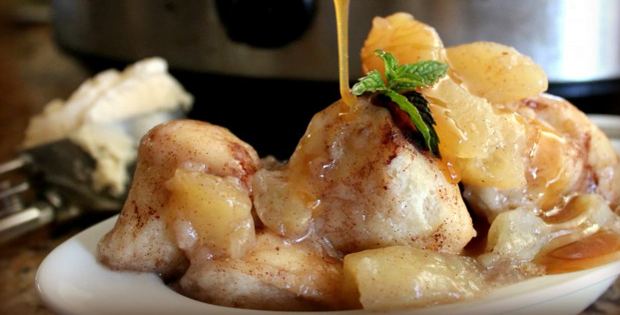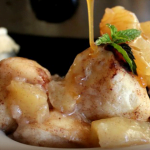 Yield: 3-4
Prep Time: 15 minutes
Cook Time: 3h 00 min
Print
You Won't Believe How Amazing This Apple Dumplings Dish Is
One of the yummiest all-American desserts your entire family will love!
So, how do you like your apples? Do you like them as is, baked, in a salad or slow cooked? If it is slow cooked then, you might want to try this luscious dessert recipe.
I love this recipe as it is one of those that I can always add ice cream to. Don't get me wrong, this dessert tastes fantastic even without the ice cream. But of course, there is no harm in having something more to give it more delicious, right?
Check out the recipe below.
All-American Apple Dumplings
Instructions
Spray slow cooker with non stick cooking spray. Roll out crescent rolls into individual triangles.
Place a heaping amount of apples on the crescent roll and roll up, place in the slow cooker. Repeat until all crescent rolls are used.
In a small saucepan combine both sugars, butter and orange juice. Stir until melted and sugar is dissolved. Pour over the crescent rolls. Sprinkle cinnamon sugar on top of dumplings.
Cover and cook on HIGH for 3 hours.
This is great dessert for parties or special occasions as well. And during parties or gathering, it is so easy to make that you can even let your friends or relatives do it while you prepare other dishes. Plus, although it is a dessert, it is extra healthy. After all, an apple a day takes the doctor away.
A very big thank you to crockingirls.com for this delicious dessert!
Credits to recipesthatcrock.com, ayearofslowcooking.com, ohbiteit.com and tasteofhome.com for the amazing images.