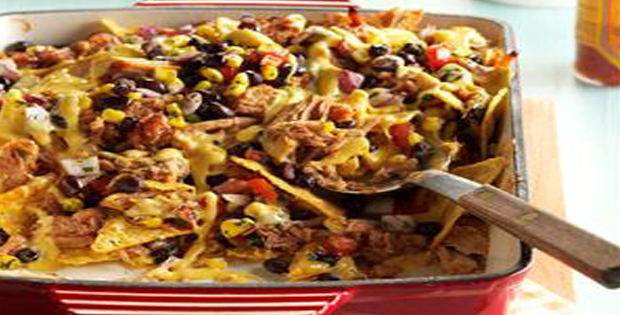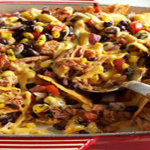 Yield: 30
Prep Time: 40 minutes
Cook Time: 7h 15 min
Print
You Will Go Crazy For This Slow Cooker Southwestern Nachos
Insanely delicious nachos Southwestern style and cooked in your very own slow cooker.
Lately I have been craving for nachos, and I have been trying different recipes and even ordering from different places. There were some that did not pass my liking (and my family's liking) but there were also some that were way above average.
I think it is how the meat was prepared and cooked and of course the flavors that were added into the mixture. Take for example this slow cooker nacho recipe that is truly worth a try. Believe me when I say that the ingredients all mixed into the slow cooker is just magic.
Check out the recipe below.
Slow Cooker Southwestern Nachos
Instructions
Cut each roast in half; place in two 5-qt. slow cookers.
Combine the apple juice, garlic, salt and, if desired, liquid smoke; pour over meat. Cover and cook on low 7-8 hours or until tender.
Preheat oven to 375°. Shred pork with two forks; place in a very large bowl. Stir in barbecue sauce, brown sugar and honey.
Divide tortilla chips between two greased 13x9-in. baking dishes; top with pork mixture.
Combine corn, beans, tomato, onion, cilantro, jalapeno and lime juice; spoon over pork mixture. Bake, uncovered, 15-20 minutes or until heated through.
Meanwhile, in a small saucepan, melt cheese with milk. Drizzle cheese sauce over nachos.
This recipe is very easy to make. And the aroma it will give your kitchen is just amazing. Both young and old will definitely want to have this dish over and over again especially during parties.
Hope you enjoy it. Happy slow cooking!
A very big thank you to tasteofhome.com for this amazing recipe.