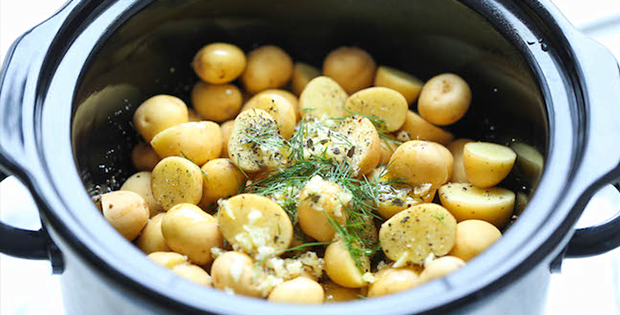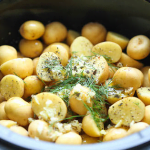 Yield: 6-8
Prep Time: 15 minutes
Cook Time: 3h 00 min
Print
[VIDEO] Slow Cooker Garlic Parmesan Potatoes
A very indulging yet healthy slow cooked dish perfect for parties.
I love how super duper easy this recipe is. It is literally very easy. This is one of the many recipes the slow cooker can definitely brag about. You just have to throw everything in and leave it to cook.
Not only is this dish easy to prepare but it s also super delish. I love the creaminess and the flavors of the spices cooked  in it. You can have this as a snack, appetizer or even the main dish if you wish.
Check out the recipe below.
Slow Cooker Garlic Parmesan Potatoes
Instructions
Lightly coat the inside of a slow cooker with nonstick spray.
Place potatoes and all the remaining ingredients  into the slow cooker; season with salt and pepper, to taste.
Cover and cook on low heat for 4-5 hours or high heat for 2-3 hours, or until tender.
Note:
If the potatoes are still a little crisp after 3 hours, reduce to LOW setting, replace the lid and allow the potatoes to cook for another hour or until cooked to your liking.
This is great dish if you have parties. And I often have this served. My guests love it as well. So try it out and tell me what you think.
Happy slow cooking!
Watch the full recipe video below.