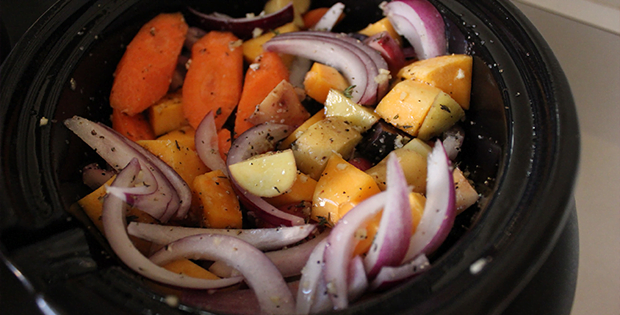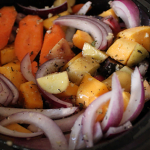 Yield: 8
Prep Time: 10 minutes
Cook Time: 8h 00 min
Print
[VIDEO] Another Super Hearty Slow Cooker Roasted Vegetables Dish
A perfect addition to your healthy eating lifestyle with the help your slow cooker.
If you want to start eating healthy, you will be usually be advised to cut down on certain things (or even eliminate certain ingredients) and eat more of healthier ingredients. As a slow cooker fanatic it is quite impossible to completely take out to just do that. So the best way is to make sure that we have a balanced daily meal.
And this recipe is one that you can definitely add to your menu list to make your daily meals healthier. The veggie combination gives you awesome colors, flavors, textures and of course a healthier dish. You can even pair it up with any meal dish you can whip up.
Check out the recipe below.
Slow Cooker Roasted Vegetables Dish
Instructions
Combine everything in slow cooker and cook slow and low for 6 - 8 hours.
Who would have thought that a mixture of veggies could be so delicious, right? (especially if you are a meat eater). And the plus side is it is extremely easy to make. you just practically need to throw everything in and leave it to cook.
I'd love to know how yours will turn out. Comment it below. Happy slow cooking!
Watch the full recipe video below.