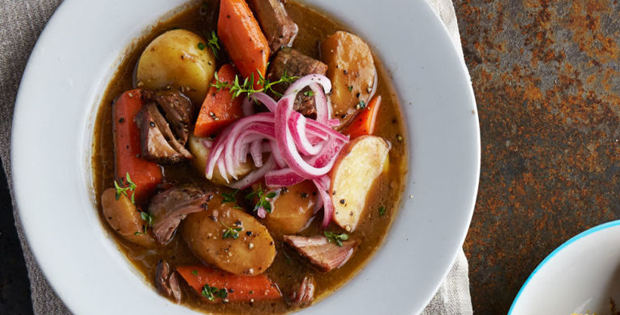 A heart warming stew cooked from your very own slow cooker.
Turn a classic into something more delicious than it already is. Say for example, Red-eyed brisket. This classic dish is already heaven as it is but it wouldn't really hurt to put a little zesty kick with a few more additional ingredients to it.
What if you add coffee, pickled red mustard and Dijon mustard? This will definitely give your Red-eyed Brisket Stew that kick you are looking for. I personally was very curious of how these additional ingredients will work for the stew and I was not disappointed. It was amazing! You should try it out.
Check out the recipe below.
---
Crock Pot Red-Eyed Brisket Stew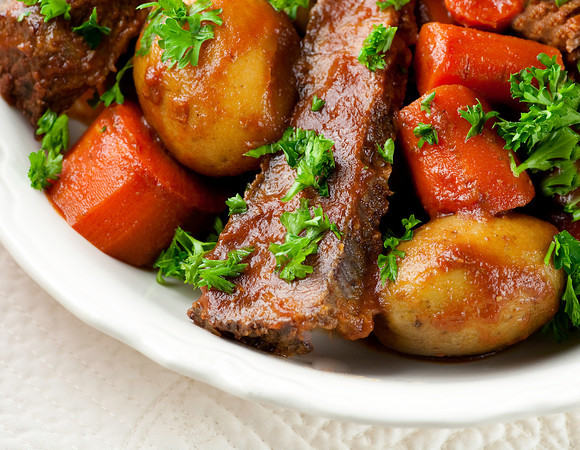 Ingredients:
2 1/2 c. beef stock
3 tbsp. all-purpose flour
1 tbsp. Djion mustard
Kosher salt
Freshly ground black pepper
1 tbsp. canola oil
2 1/2 lb. brisket, trimmed and cut into 2-in. pieces
3/4 c. brewed coffee
1 1/2 lb. new potatoes, halved
1/2 lb. carrots, cut into 2-in. pieces
1/2 lb. parsnips, cut into 2-in. pieces
1 onion, chopped
4 garlic cloves, chopped
4 fresh thyme sprigs, plus leaves for garnish
1 bay leaf
Cornbread, for serving
For the Pickled Red Onions
1 c. seasoned rice vinegar
1 garlic clove, chopped
2 tsp. Kosher salt
1/2 red onion
Click to the next page for the complete instructions…