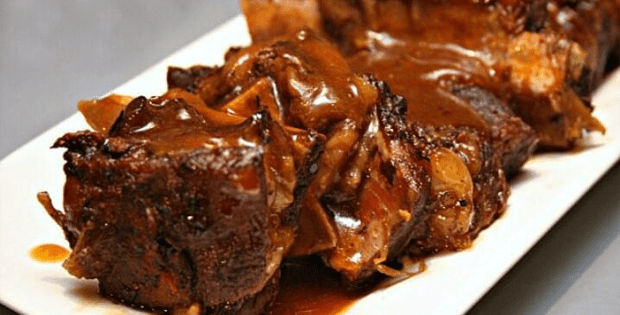 Short ribs that literally fall off the bone and melt in your mouth.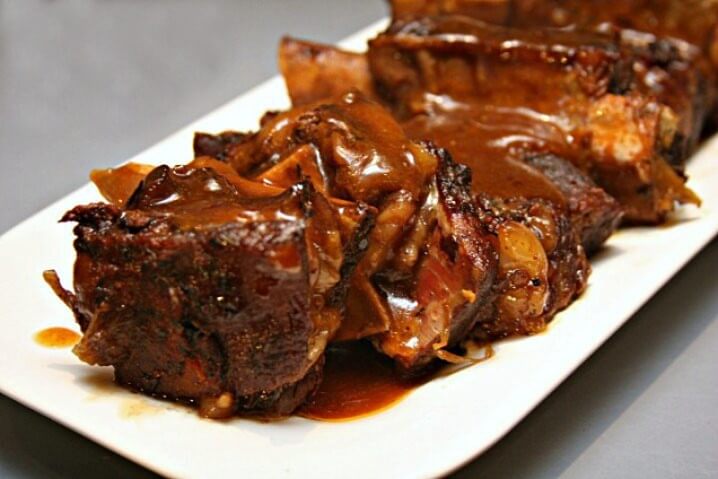 These short ribs are just like no other. I fell in love with it the first time I tried it and I still ma very in love with it. My hubby still isn't a fan of beef but he does ask for this specific dish once in a while. I guess it's the start of something good between him and beef.
The slow cooker has done magic to this recipe and it is absolutely fabulous. And since we love beer so much, the recipe is a perfect match for us too. You can go for light beer or non-alcoholic beer if you are serving it to younger people or if you have guests who do not drink alcohol at all.
You will be astonished of how tender and juicy the meat is after hours of cooking. The meat is so tender that it falls off from the bone instantly. This is the biggest reason why my hubby likes this dish even if he doesn't like beef much, So try it out and tell me what you think.
Check out the recipe below.
---
Slow Cooker Beer Braised Short Ribs
Ingredients:
3 medium onions, cut into wedges
3 to 3-1/2 pounds bone-in beef short ribs
1 bay leaf
1 bottle (12 ounces) light beer or nonalcoholic beer
2 Tbsp brown sugar
2 Tbsp Dijon mustard
2 Tbsp tomato paste
2 tsp dried thyme
2 tsp beef bouillon granules
1 tsp salt
1/4 tsp pepper
3 Tbsp all-purpose flour
1/2 cup cold water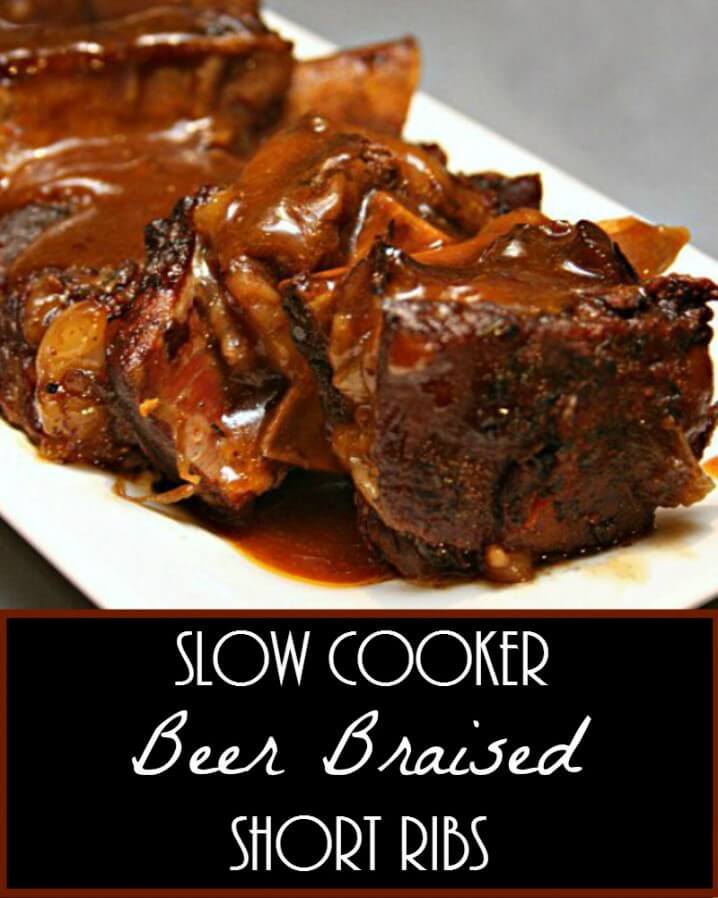 Instructions:
Place onions in a 5-quart (or larger) slow cooker; add ribs and bay leaf. Combine the beer, brown sugar, mustard, tomato paste, thyme, bouillon, salt and pepper. Pour over meat. Cover and cook on low for 8-10 hours or until meat is tender.
Remove meat and vegetables to a serving platter; keep warm. Discard bay leaf. Skim fat from cooking juices; transfer juices to a small saucepan. Bring liquid to a boil. Combine flour and water until smooth. Gradually stir into the pan. Bring to a boil; cook and stir for 2 minutes or until thickened.
A very big thank you to itsyummi.com for this amazing recipe.