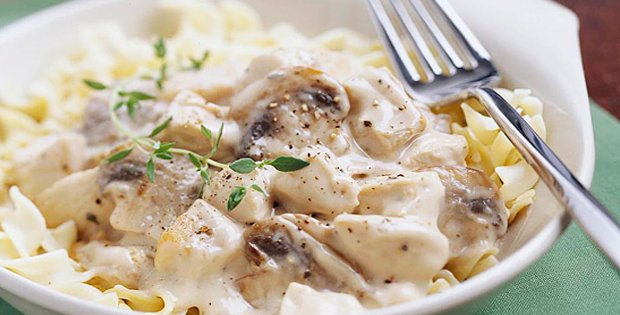 This is by far one of the best ways to make Stroganoff.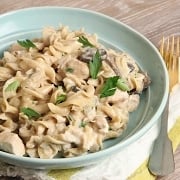 I love Beef Stroganoff because of the flavors that it emits. But there is time that the beef we use in the Stroganoff recipe isn't that good and ends up chew-able more than tender. But thank you to the slow cooker, the hours of cooking allows the beef to tenderize as much as we want it to be.
The same way goes for chicken. And since we already have a beef Stroganoff recipe, what better way than to make Stroganoff with chicken as the main ingredient than beef, right? If you love the beef version of this delicious recipe, you will most certainly fall in love with the chicken version of this.
The creaminess is just perfect, which my eldest son loves about it. And the best part of cooking Stroganoff is how easy it is to prepare it. You can take out the pasta from the recipe if you wish to pair it something else. I personally love having it with mashed potato. And guess what? This will be another perfect option for Valentine's Day as well.
Check out the recipe below.
---
Crock Pot Chicken Stroganoff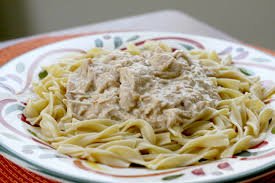 Ingredients:
1 lb of Chicken Breast, cut in 1 inch cubes
1 Small Yellow Onion, diced
2 Cloves of Garlic, minced
8 oz of Cremini Mushrooms, sliced
2 cups of Chicken Stock
1/4 cup of All Purpose Flour
1 tsp of Dried Parsley
1 tsp of Onion Flakes
1 tsp of Granulated Garlic
1 tsp of Worcestershire Sauce
Salt and Pepper to taste
1/4 cup of Cream Cheese, softened at room temperature
1/4 cup of Sour Cream
Fresh Chopped Parsley
3 cups of Egg Noodles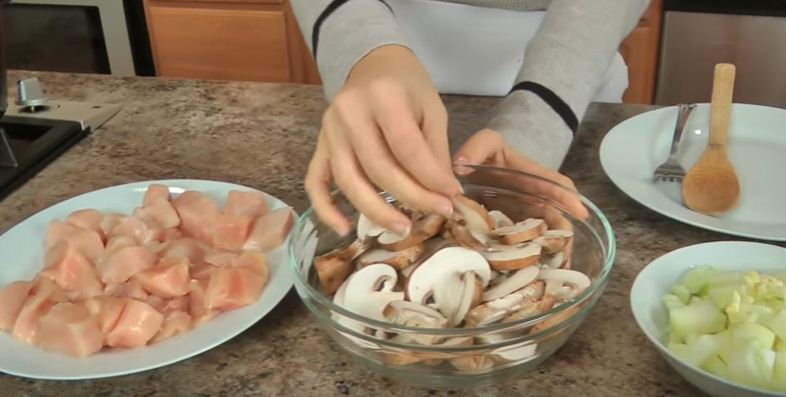 Instructions:
In a measuring cup, whisk together the chicken stock, flour, dried parsley, granulated garlic, garlic flakes and worcesteshire sauce, set aside.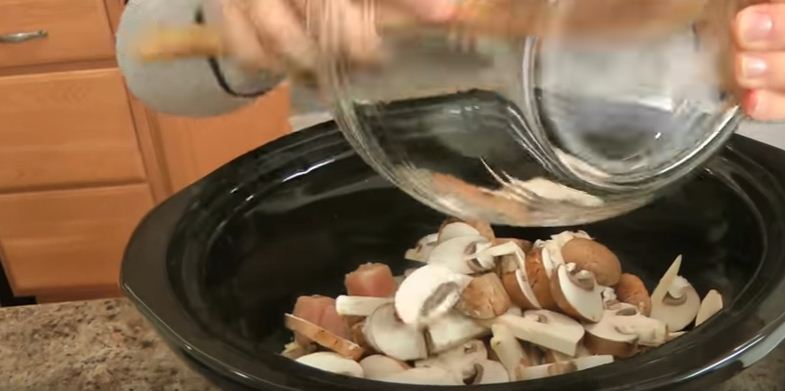 Place the chicken, onions, mushrooms and garlic in your slow cooker, season well with salt and pepper, pour the stock mixture over the top, cover and cook on high for 3 hours.
Add the egg noodles right in the sauce, cover and cook another half an hour, after that, stir in the cream cheese, sour cream and parsley and serve right away!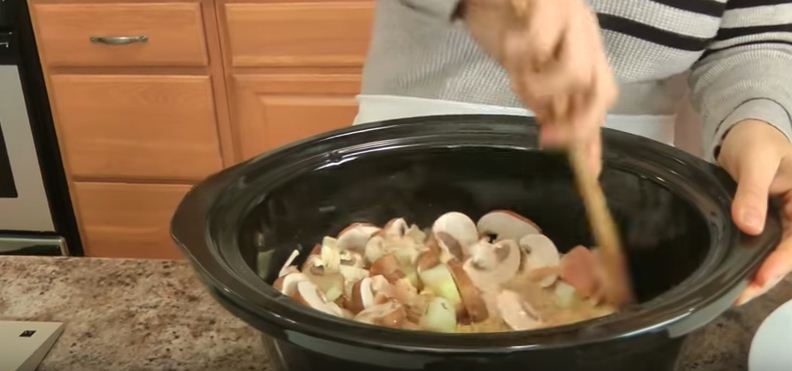 Watch the full video below.