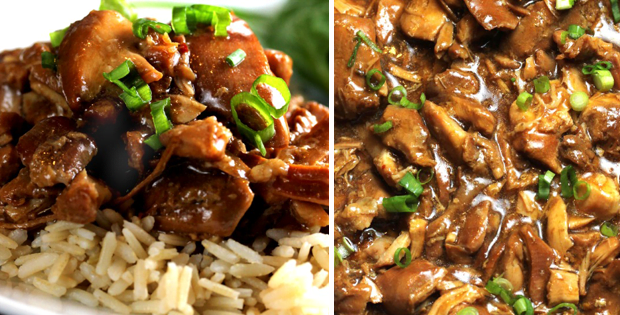 A chicken dish perfectly served over rice for a warm home-cooked meal.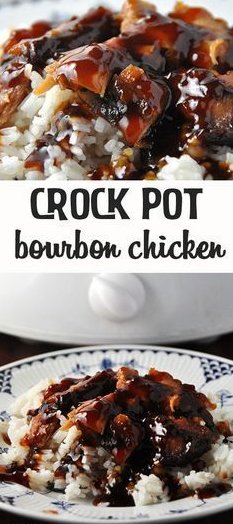 Still not tired of chicken? I sure am not. And I'm sure you are still hungry for more amazing chicken recipes. So here we have another recipe that you will definitely want to try right away.
The sweet flavorful sauce makes the perfectly tender chicken one of the best chicken recipes ever. It is almost similar to sweet and sour chicken or any other sweet and sour dishes. And if you love sweet and sour flavors, then you will mostly likely enjoy eating this dish!
To prepare and to marinade this chicken recipe will just take you a few minutes and then your slow cooker will do the rest the entire day. So all you have to do after is sit back, relax and wait 'til your perfect chicken dish is ready to eat.
Check out the recipe below
---
Crock Pot Bourbon Chicken
Ingredients:
3 lbs boneless skinless chicken thighs
3 tablespoons cornstarch
¼ cup sliced green onions (or more to taste)
Sauce
½ teaspoon fresh grated ginger
4 cloves garlic, minced
½ teaspoon crushed red chili flakes
⅓ cup apple juice
1½ tablespoons honey
¼ cup brown sugar
¼ cup ketchup
3 tablespoons cider vinegar
¼ cup water
¼ cup Bourbon
¼ cup soy sauce
salt & pepper to taste
Instructions:
Mix all sauce ingredients in a small bowl.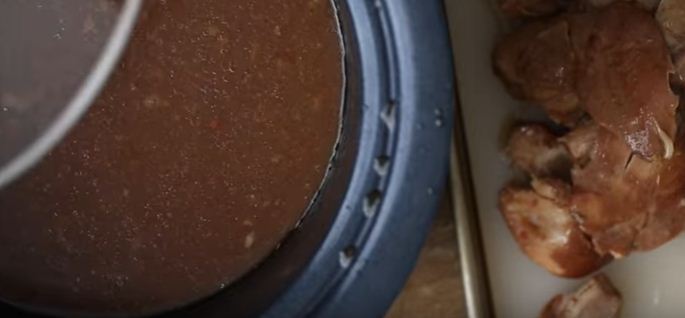 Place chicken in slow cooker, pour sauce over top. Cover and cook on low 6-7 hours or on high 3 hours.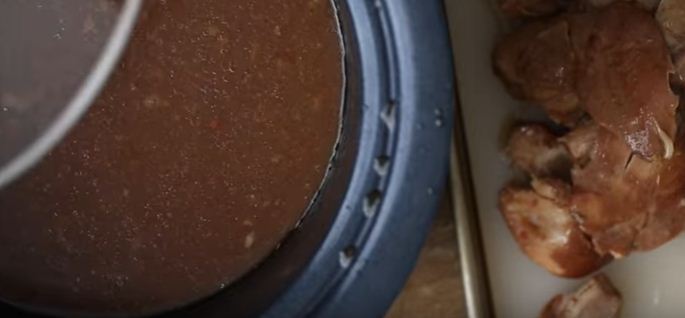 Remove chicken and chop into bite sized pieces and cover to keep warm.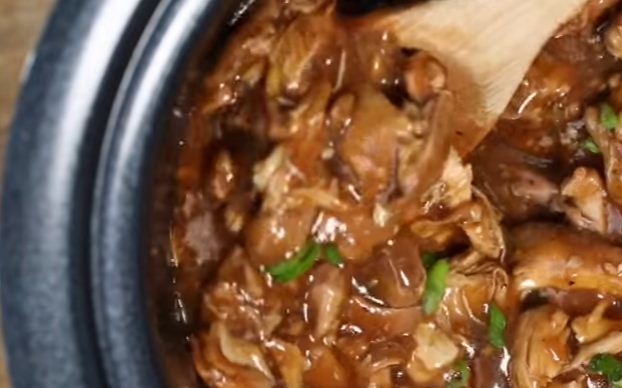 Meanwhile, combine 3 tablespoons water with cornstarch. Turn slow cooker up to high. Whisk cornstarch slurry into the sauce. Cover and allow to thicken, stirring occasionally (about 10 minutes). Stir chicken back into the sauce and add in green onions.
Serve over rice.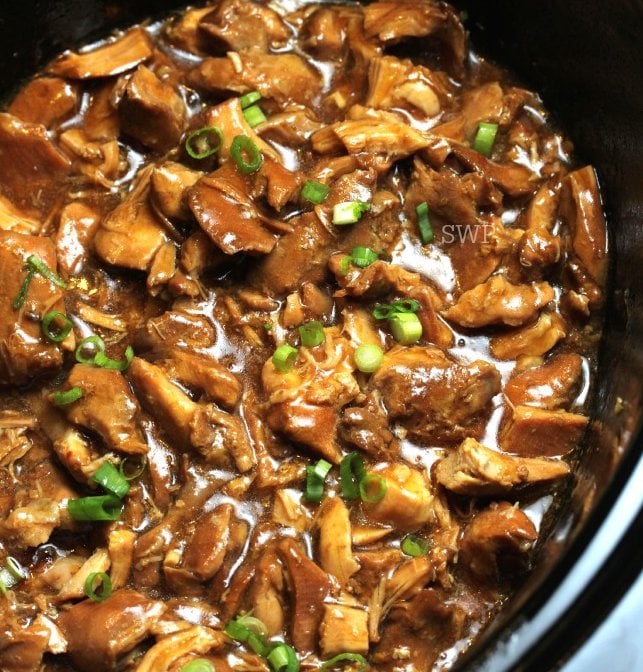 Note:
The sauce can also be thickened on the stove top. Create the slurry as above and whisk over medium heat until thickened. Return to slow cooker with chicken and stir in green onions.
Watch the full recipe below.