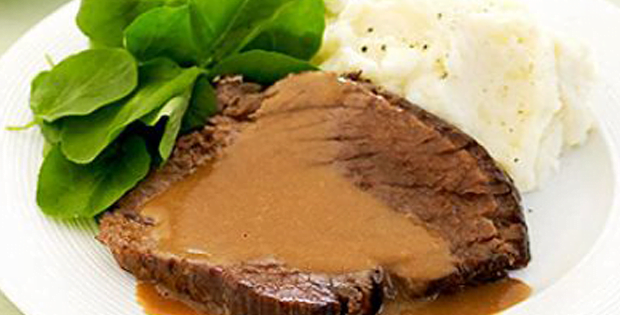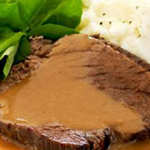 Yield: 10
Prep Time: 10 minutes
Cook Time: 6h 00 min
Print
Traditional German Slow Cooker Sauerbraten
A traditional European dish that your slow cooker than definitely make wonders with.
How European do you usually go when you prepare special European dishes at home? Are you more traditional and do you go the modern fusion type? Well, in my case I go for the traditional recipes.
And what better way than to cook it in a slow cooker to give the dish a more tender and flavorful result, right? This recipe just fits right into the specifications I mentioned. It's German, traditional and I could cook it in my slow cooker giving it a more scrumptious dish serve on my dining table.
Check out the recipe below.
Slow Cooker Sauerbraten
Instructions
Combine vinegars, salt, pepper, cloves, bay leaves and mustard seeds in a large bowl. Place roast in bowl; cover and refrigerate overnight, turning once.
Place roast and marinade in slow cooker and cook on HIGH for 6 hours or LOW for 8 hours.
Remove roast to a platter and keep warm.
Strain liquid from slow cooker.
Stir in crushed gingersnaps until well blended.
Slice roast and serve with mashed potatoes and salad, if desired.
Do you have other traditional European dishes that you can recommend for the slow cooker? Comment them below and let's try it.
Happy slow cooking!
A very huge thank you to familycircle.com for this amazing recipe.