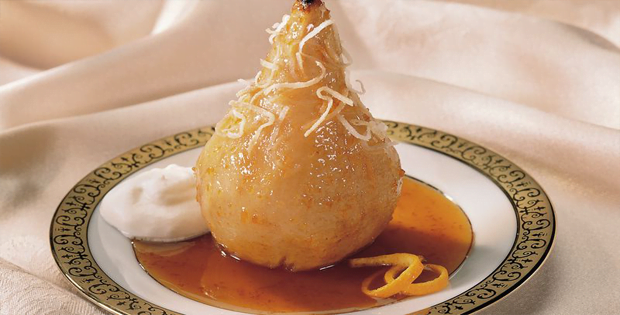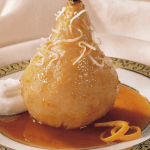 Yield: 6
Prep Time: 10 minutes
Cook Time: 2h 30 min
Print
The Secret To Making The Best Slow Cooker Maple-Sauced Pears
An incomparable pear dessert made by your very own slow cooker.
My slow cooker is like a magic pot sent from heaven. I love cooking anything in it. I can perfectly whip up appetizers, main dishes, desserts, snacks and even drinks in a slow cooker.
Just take for example this scrumptious dessert recipe I am about to share. This slow cooker dessert is a complete show stopper. It is made up of luscious slow cooked pears in a pool of buttery maple sauce. Now, who could say no to that?
Check out the recipe below.
Slow Cooker Maple-Sauced Pears
Instructions
Peel pears. Core pears from bottom, leaving stems attached. Place pears upright in 3 1/2- to 5-quart slow cooker.
Mix remaining ingredients except cornstarch and orange juice; pour over pears.
Cover and cook on high heat setting 2 to 2 1/2 hours or until tender.
Remove pears from cooker; place upright in serving dish or individual dessert dishes.
Mix cornstarch and orange juice; stir into sauce in cooker. Cover and cook on high heat setting about 10 minutes or until sauce is thickened. Spoon sauce over pears.
Note:
This recipe was tested in slow cookers with heating elements in the side and bottom of the cooker, not in cookers that stand only on a heated base. For slow cookers with just a heated base, follow the manufacturer's directions for layering ingredients and choosing a temperature.
I'd love to know how this recipe turns out for you. And of course, I'd really want to know if you like it as much as I do. So don't forget to leave your comments below and rate the recipe.
Happy slow cooking!
A very huge thank you to bettycrocker.com for this delicious dessert recipe.