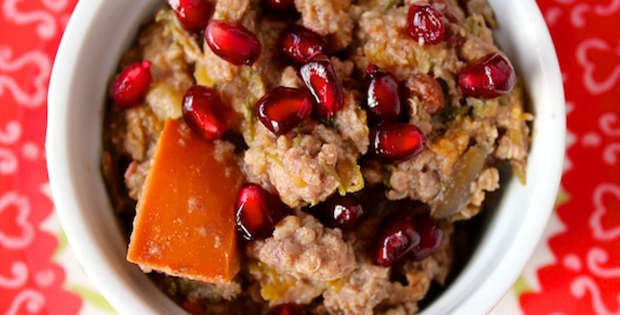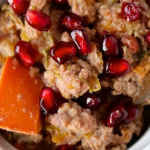 Yield: 8-10
Prep Time: 20 minutes
Cook Time: 6h 00 min
Print
The Perfect Slow Cooker Winter Breakfast Stew
A dish that will keep you warm and truly satisfied during the winter.
Is it still winter where you are? If it is, then you should try this recipe out. This recipe is always a hit here at home during the cold winter days. And if my kids find it difficult to get out of bed, I just have to make sure that the aroma f this dish reaches them to make them jump out of bed.
I just love this dish as it is a very healthy option on the beginning of the day with all the ingredients that are just very vegetarian. It defiantly pulls you away from the typical bacon and eggs that we would have. At least it helps introduce a healthy lifestyle to my family.
Check out the recipe below.
Slow Cooker Winter Breakfast Stew
Instructions
Place the cubed butternut squash in a 6-quart slow-cooker.
Chop the zucchini, persimmon, and apple into bite-sized pieces and add to the pot.
Add the cranberries or blueberries, walnuts, and pumpkin seeds to the pot.
Add the pumpkin pie spice, vanilla extract, raisins, chopped apricots, uncooked quinoa, and baby kale to the pot and stir to combine. Pour the almond milk over the contents.
Place the lid on the slow-cooker and cook for 12 hours on low heat or 6 hours on high heat.
Serve hot with a splash of almond milk, non-dairy yogurt, and topped with cacao nibs or fresh pomegranate arils, if desired. Freeze any leftovers.
Note:
Iif you prefer to cook this recipe on the stovetop, I would recommend bringing all of the ingredients to a boil, and simmering for 45 minutes to an hour, or until the butternut squash is tender.
The recipe is very versatile, so you can make use of other ingredients depending on your liking. Be as adventurous as you can be in making this dish. So don't be too worried if you want to interchange ingredients.
Happy slow cooking!
A very big thank you to cleaneatingkitchen.com for this delightful recipe.