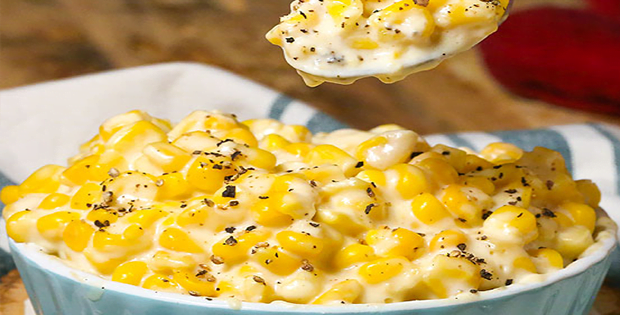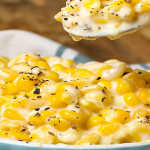 Yield: 8
Prep Time: 5 minutes
Cook Time: 4h 00 min
Print
The Most Scrumptious Slow Cooker Creamed Corn Around
This is proof that slow cooked corn is better when creamier.
Corn is a family favorite snack (for me and my kids is what I mean). Whether it still be on the cob or scrapped out of the cob, we just couldn't get enough of it. And since Thanksgiving is fast approaching, it would be awesome to have this as part of the holiday season.
So I took it upon myself to find different recipes of corn that I can make in my slow cooker. But I have to make sure that the recipe I find is something my kids will truly love. And lucky me, I found something creamy and delightful.
Check out the recipe below.
Slow Cooker Creamed Corn Around
Instructions
Combine ingredients in slow cooker. Stir to combine.
Cover and cook on low for 4 hours. At about 3 hours it will completely come together.
Allow to cook for the full 4 hours for the best results.
Add black pepper to taste. Serve and enjoy.
Note:
Creamed corn will thicken as it sits, you may wish to add a little milk if you would like it to stay in the slow cooker longer.
Nothing gets creamier than this when it comes to corn. And I promise you that you will love this dish. You will even want to have this for your Thanksgiving menu. That is how good it is.
So try it out now and tell me what you think. Don't forget to leave a comment and rate the recipe too.
Happy slow cooking!
A very huge thank you to theslowroasteditalian.com for this amazing recipe.