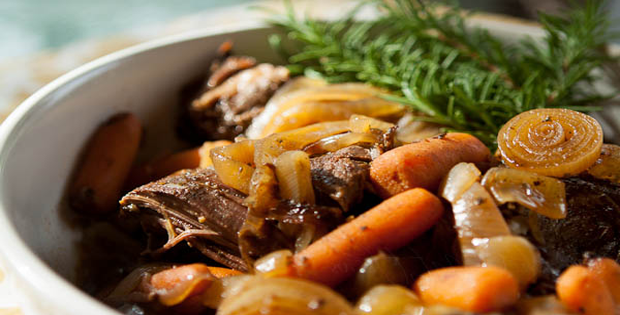 Post Roast at its best cooked through a crock pot.
This is the easiest way to cook Pot Roast. This is the very reason I love my slow cooker. You will definitely love using a slow cooker once you get the hang of cooking dishes like this.
All you have to do is to drop everything in the slow cooker and leave it cook (basically leave the whole thing to mix and blend for hours until the flavors have all come together and the meat have tenderized). It's that easy.
And for this, the pot roast simmering in a hearty pond of gravy is just amazing. And the aroma is just so intoxicating! You can even use the gravy as a dip for slices of bread. But since I love mashed potato so much, I always make sure that there is a whole lot to compliment the pot roast.
Check the recipe out below.
---
Slow Cooker Pot Roast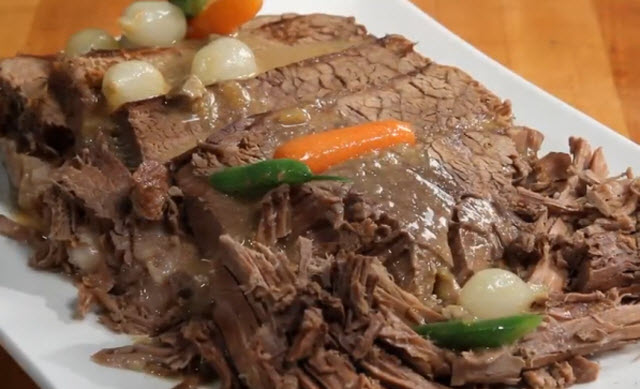 Ingredients:
2½-3 pounds chuck roast
¼ cup white distilled vinegar
1 packet (.87 ounce) brown gravy mix
10½ ounce can reduced fat or regular cream of mushroom soup
1 tablespoon worcestershire sauce
½ teaspoon dried thyme
½ teaspoon garlic powder
¼ teaspoon onion powder
Salt
Pepper
More information on the next page…