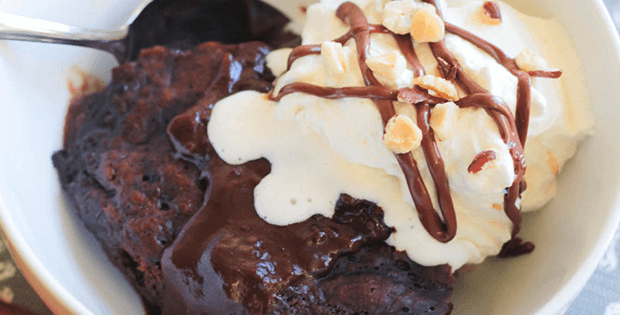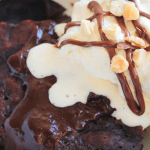 Yield: 6-8
Prep Time: 15 minutes
Cook Time: 2h 00 min
Print
The Most Mouthwatering Slow Cooker Chocolate Cake
Enjoy a delightful dessert after an amazing meal with this slow cooker dessert.
A meal won't be complete without a dessert to top it off. For me and my family, we must always have something sweet after meal. It may be a simple candy bar or chocolate but of course it is much better if it were ice cream, of cake or anything baked.
And if you are craving for a chocolate cake, then this recipe is one that you should try out right away. Chocolate cakes are never a fail when it comes to desserts and this definitely will not disappoint you.
Check out the recipe below.
Ingredients
Instructions
Spray a slow cooker with cooking spray.
To make the cake, whisk together the flour, cocoa powder, sugar, baking powder, and salt in a medium bowl.
Whisk together the milk, oil, and vanilla, and then add to the dry ingredients, mixing well. Fold in the Nutella and chocolate chips.
Spread the mixture in the bottom of the slow cooker.
To make the topping, add the cocoa powder and sugar to a small bowl, then pour the boiling water over the top.
Stir until dissolved, then pour the mixture over the top of the cake batter in the slow cooker.
Do not stir! Put the lid on the slow cooker and cook on high for two hours, or until the top layer has puffed up and is set.
To serve, whip the cream until light and fluffy, then add the powdered sugar and whip until combined.
Warm the Nutella in the microwave on 50% power until melted. Dollop each piece of cake with some freshly whipped cream, then drizzle with warm Nutella.
Top with chopped hazelnuts and enjoy!
I'd love to know if this dessert passes your standards for chocolate cakes. Don't forget to leave a message and rate the recipe as well.
Happy slow cooking!
A very huge thank you to iheartnaptime.net for this delicious recipe.