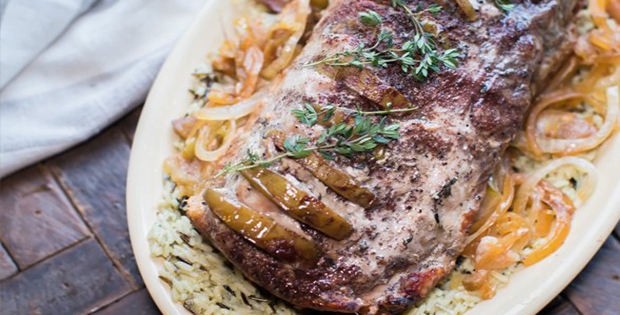 Beautiful and tender pork loin with apples fashionably stuffed on it.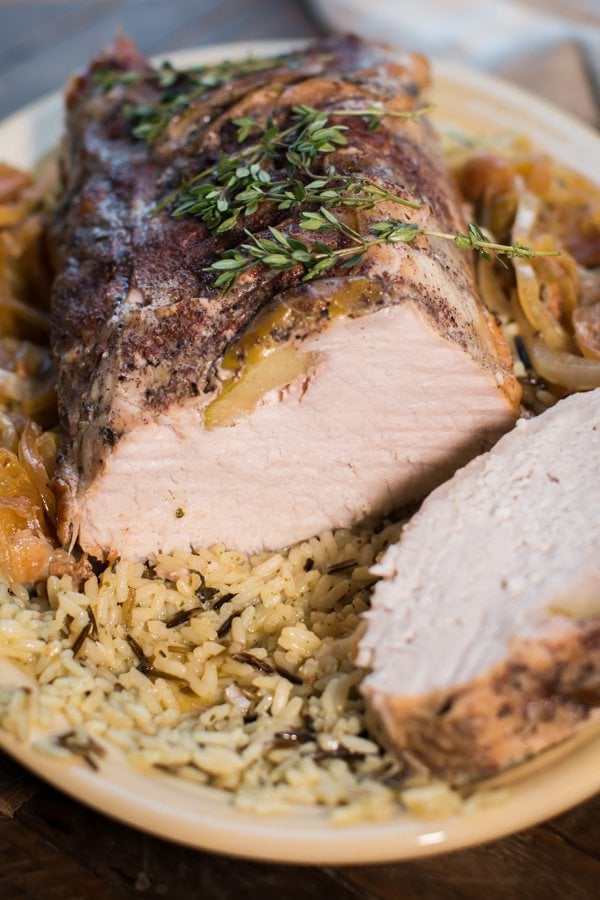 This is one of those recipes you will be really interested in trying. I have tried pork loins with pineapples but I haven't tried it with apples yet. I definitely have tried cooking apples in the slow cooker to have jam or anything that can be used as snack but not as a main dish yet.
What really caught my attention was its presentation. It is kinda cool on how the apples were place on it. I initially thought they were mustard strips. Well, it was just what I thought when I saw photos of it. It was just when I clicked on the recipe that I found out that they were apple slices.
And I was very happy to have tried it. As did everyone online who did try it. The pork turned out perfectly tender and extra juicy. It had that very beautiful look to it that you couldn't say no to. So I suggest, try it out now and tell me what you think.
Check out the recipe below.
---
SLOW COOKER HONEY APPLE PORK LOIN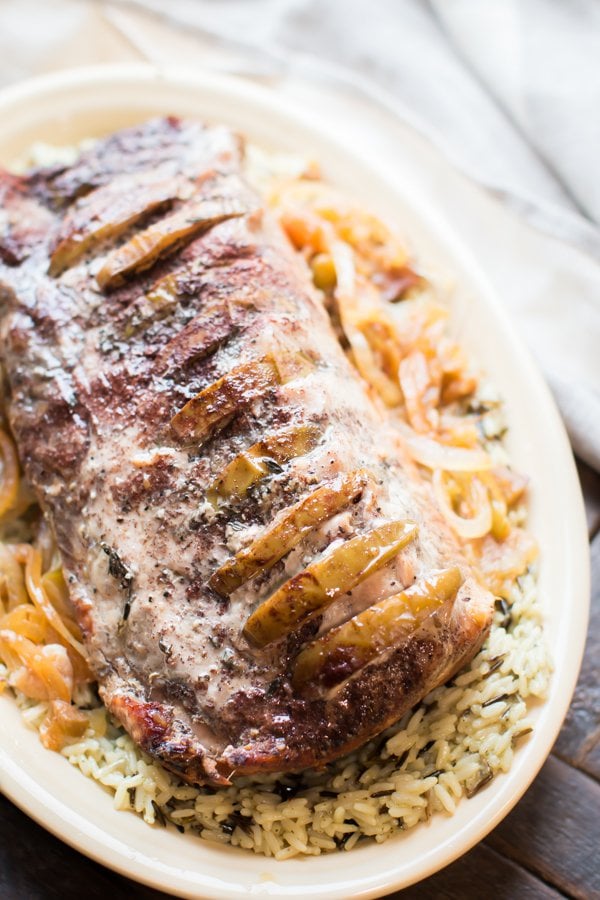 Ingredients:
3-4 lb. pork loin (I use a center cut)
2 granny smith apples, sliced and divided
1 white onion, sliced
½ cup butter, sliced
¼ tsp. salt
¼ tsp. pepper
½ tsp. cinnamon
¼ cup honey
½ tsp. dried thyme or a few sprigs of fresh
Instructions:
Cut slits on the top of the pork loin, I cut about an inch down. Plug in apple slices into the slits. Set aside.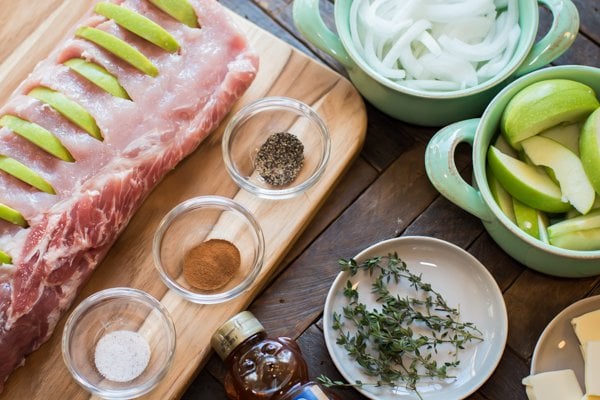 Add the onions and remaining apple slices down in the slow cooker. Lay over the slices of butter.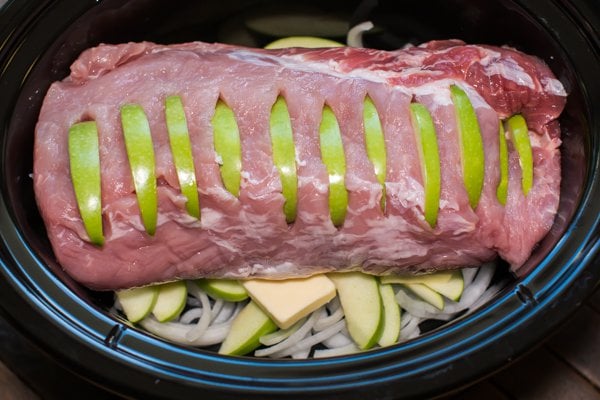 Add the pork loin.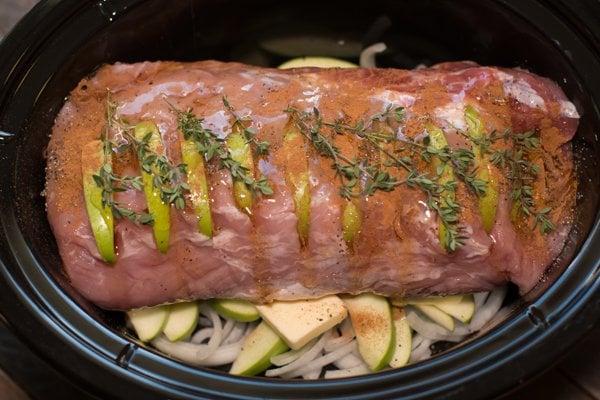 Sprinkle the pork with the salt, pepper and cinnamon. Add the thyme.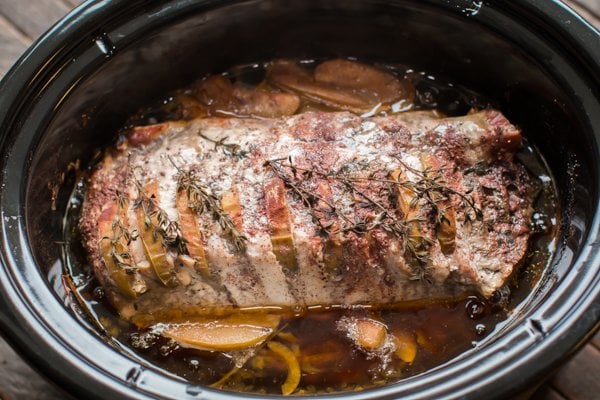 Drizzle over the honey.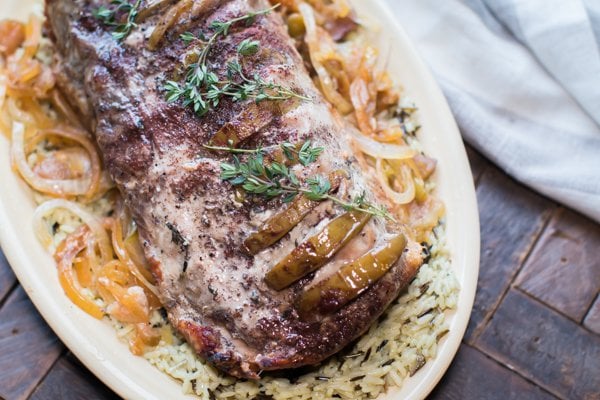 Cover and cook on LOW for 6 hours without opening the lid during the cooking time.
When the cooking time is done. Remove the pork onto a platter and let rest for at least 5 minutes. Slice and serve.
Watch the full video below.