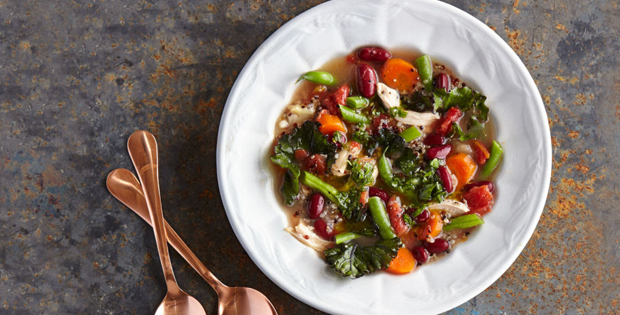 A very healthy chicken and rice soup meal.
As much as chicken is super delish baked, roasted, barbequed or fried, a good home-cooked hot chicken soup can make miracles especially at the end of the day.
When I get back home from a very tiring day, I usually look for hot soup. It helps me relax. I admit as I love having soup for meals and this slow cooked recipe is just divine. It is certainly in my top ten soups.
The chicken flavor makes it so delish and the veggies with it makes you feel you are not going out of your diet plan. If you love chicken and love veggies, then you will love this recipe as much as I do.
Check out the recipe below.
---
Chicken-and-Quinoa Minestrone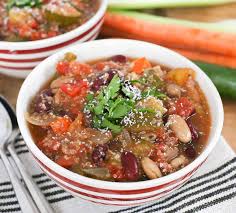 Ingredients:
For the Soup
1 onion, chopped
2 carrots, sliced
1 small fennel bulb, thinly sliced
2 garlic cloves, chopped
6 c. chicken stock
1 28-oz. can diced tomatoes
1 15-oz can kidney beans, rinsed
2 tsp. dried basil
2 tsp. dried oregano
1 bay leaf
1 Parmesan rind (optional)
Kosher salt
Freshly ground black pepper
4 bone-in chicken thighs, skin removed
2/3 c. quinoa, rinsed
1/2 bunch kale, thick stems discarded and leaves torn
6 oz. green beans, trimmed and halved
Click to the next page for the rest of the recipe…