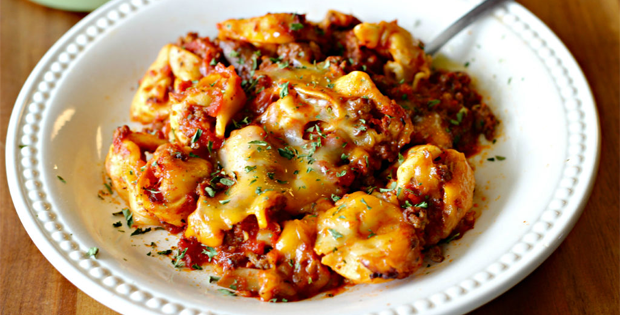 Serve the best Tortellini dish straight from the crock pot.
Anything with cheese or anything that is cheesy is like heaven for my eldest son and my hubby. And I have to admit, that goes the same way for me.
For us the perfect pasta is something with loads of cheese on it no matter what type of pasta recipe may they be. And this Tortellini recipe is just what we want it to be. It may be unconventional for many, but that's why we experiment and try out different ways of cooking and different ingredients to suit of liking.
If you are as much as a cheese lover as we are then you will definitely love this recipe as well.
Check out the recipe below.
---
SLOW COOKER CHEESY TORTELLINI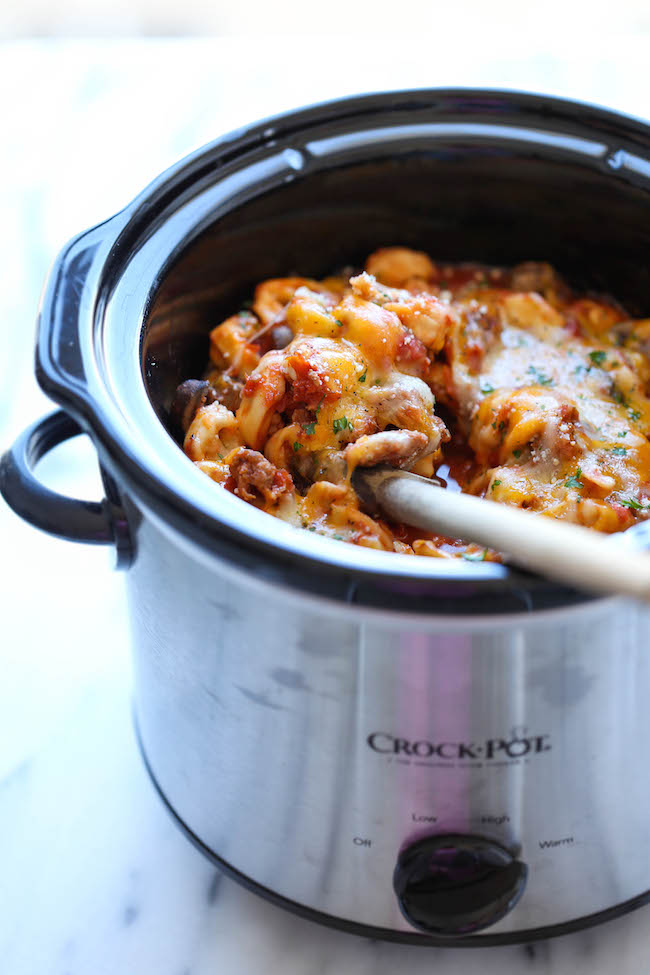 Ingredients:
1 tablespoon olive oil
1 pound ground beef
1 onion, diced
2 cloves garlic, minced
1 (28-ounce) can crushed tomatoes
1 (10-ounce) can diced tomatoes and green chiles, undrained
1/2 teaspoon dried oregano
1/2 teaspoon dried basil
1/4 teaspoon crushed red pepper flakes, optional
Kosher salt and freshly ground black pepper, to taste
1 (9-ounce) package refrigerated three cheese tortellini
1 cup shredded mozzarella cheese
1/2 cup shredded cheddar cheese
2 tablespoons chopped fresh parsley leaves
Click on the next page for the rest of the recipe…